Anuoluwapo Adebayo: Key To The Perfect Lip Color Application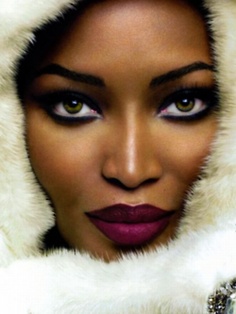 Estimated Reading Time: <1
By Anuoluwapo Adebayo
To always achieve flawless lip color application, the most important factor is to have lips that are soft and not cracked. Just as having good skin makes makeup application easier, it is essential that your lips are in good condition for both health and aesthetic reasons.
The easiest way to achieve this is by using your toothbrush about 2-3 times a week to gently scrub off dead skin on your lips. Especially during harsh weather conditions like harmattan or winter, the lips get dry quickly and are likely to crack and in some cases bleed which can be painful.
You can make use of lip scrub; which are sold by different brands or can simply be made with natural ingredients like honey, sugar, salt, olive oil, lemon etc. There are also lip masks made from Aloe Vera, Vitamin E and other ingredients that are good for the skin.
Endeavour to always use a lip balm even when you're not wearing any makeup in order to keep the lips moisturized at all times.
Some products have ingredients that promise to make your lips softer or fuller or even peel off layers of skin in order for them to be naturally pink but I'd advise that you be careful with what you use; the skin on the lips are delicate and most times are the second part (after your eyes) to react to products that are bad for you.
Note that it is easy to swallow lip products when talking, eating, kissing and this can be harmful to not just you but others; be careful with the quality of products you use; do not share lip products except by using disposable applicators or your fingers as this would limit your chances of transferring germs or infections; and get the right treatment if you have a sore, swelling or any abnormality on or around your lips.
Regardless of the shape, size or color, you can have lips that always look perfect covered with lipstick, gloss, lip liners, lip stains or even bare. The right 'base' for lip products will ensure flawless, long lasting and beautiful application.
____________________________________________________
Send your beauty questions and inquiries to thefaceofchayil@gmail.com or @Anu_Chayil on Twitter