Alex Wang: Fashion Designer 'Flirts' With Furniture, Set For February Release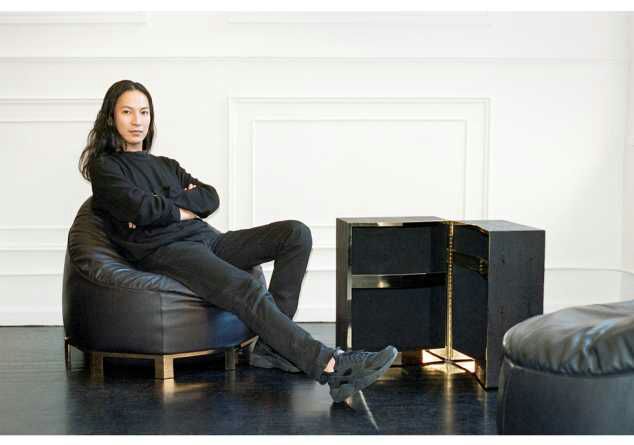 Fashion designer and creative director of Balenciaga, Alexander Wang has ventured into furniture. The creative director, having worked with, friend and interior designer Ryan Korban for his New York apartment; has partnered with Italian label, Poltrona Frau to design a furniture collection, that will be available in stores, from February.
Having worked closely with Korban on the design of his flagship boutique and his own New York apartment, Wang became interested in furniture and credits iconic designers Karl Springer and Milo Baughman as inspiration for the three piece collection. Evocative of his usual street-infused luxury style, the collection has all the partsof a Wang hit. Almost two years in the making, the offering includes a brass-footed beanbag chair in black shearling, another version in leather, and a bar cabinet wrapped in black shagreen, opening up to brass shelving.
With a growing interest in interior design along with his ongoing Objects Collection, a furniture collection was his next foray. "[A beanbag] is banal, an everyday item, but I like to re-contextualize what is banal, what is luxurious," Wang says of his creations.
Wang, known for his flexible, but daring feminine designs, is often mistaken to share family ties with fellow designer, Vera Wang. However, both are designers who share Asian ties, and have worked together, share no family ties.