"One of the Most Emblematic Artists " – Bad Girl, Rihanna Covers 3 Vogue Paris Christmas Issue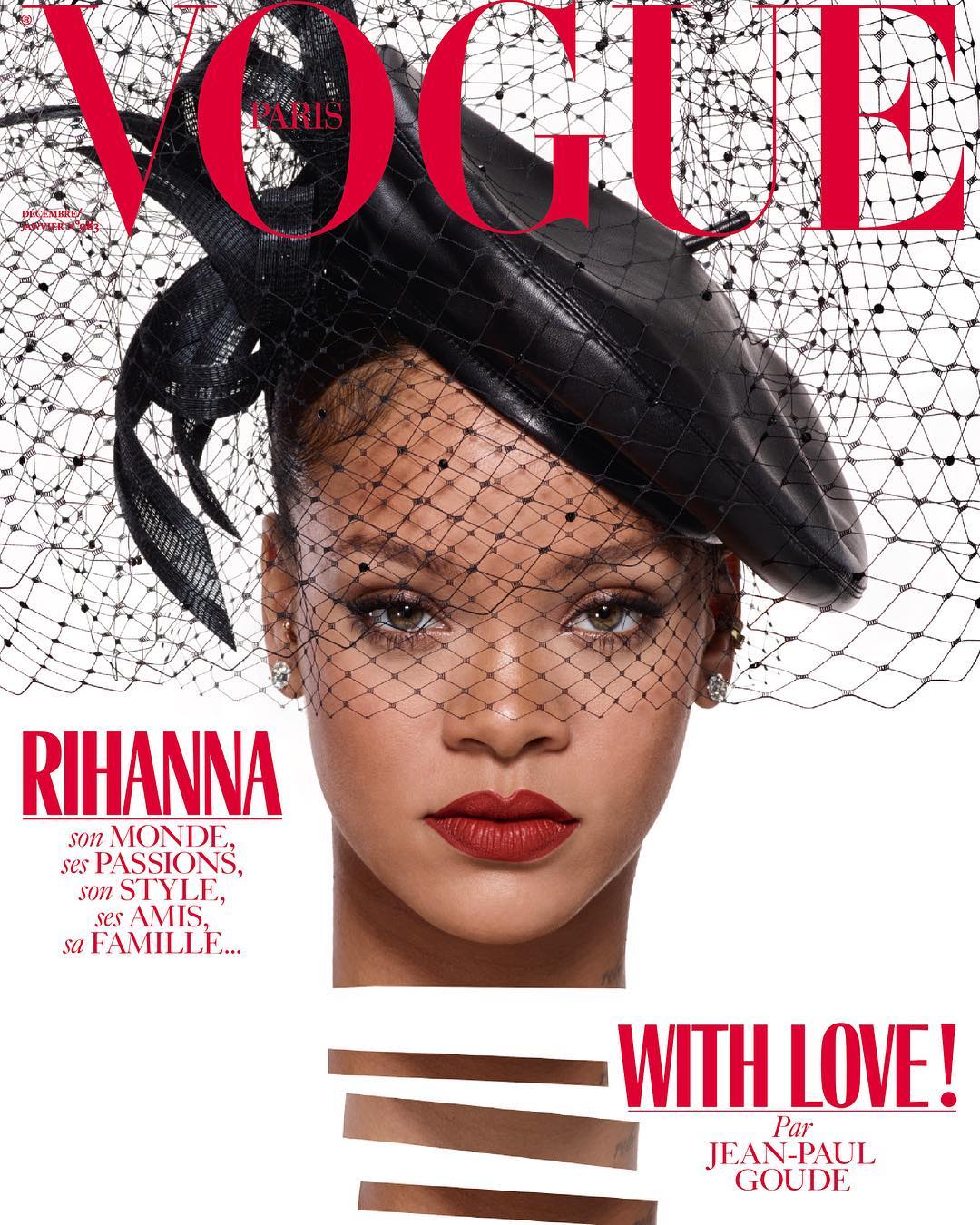 Bad gal Riri featured in not one but three fashion editorials shot by three photographers for the magazine's Christmas issue.
Actors, designers, filmmakers, and models including Nelson Mandela, Catherine Deneuve, Vanessa Paradis, Martin Scorsese, and David Hockney have all taken a turn in the editor's chair for Christmas double-issue.
Photographers Juergen Teller, Inez and Vinoodh, and Jean-Paul Goude each brought their signature styles for the editorials, styled by Mel Ottenberg with conceptualisation and modeling by Rihanna herself.
According to the Emmanuelle Alt, editor-in-chief of Vogue Paris:
She's one of the most emblematic artists of the early 21st century. She's moved more than 200 million records of her hybrid R&B, dance, rock and reggae-flavored music, provided sartorial surprises from glammed-up streetwear to reworked classics and is driven by an unparalleled desire to succeed. Stamped with her trademark bold body art, Rihanna cuts an unusual figure in the celebrity Hall of Fame.