Pope Francis Is TIME's Person of The Year For 2013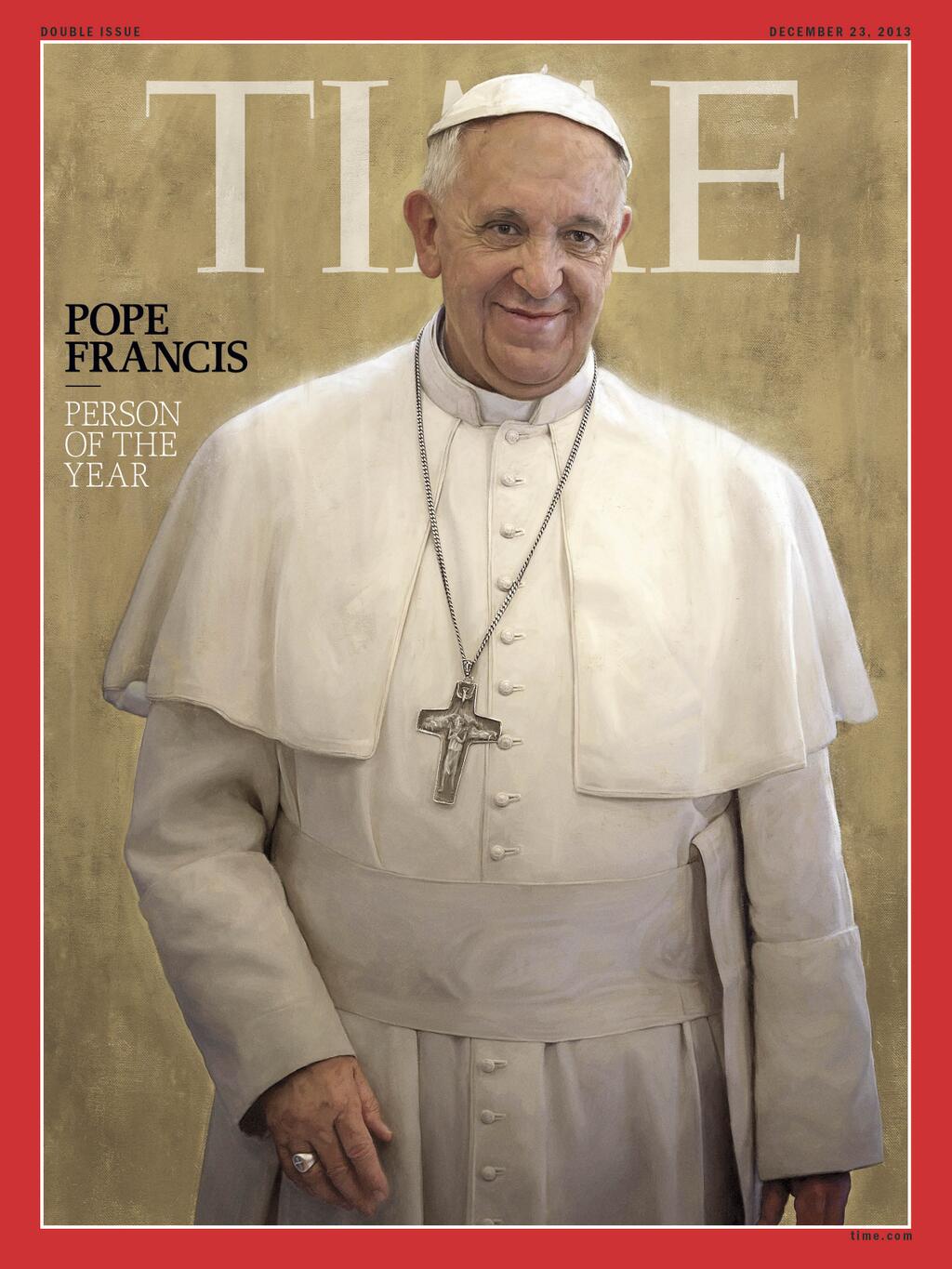 TIME Magazine has named Pope Francis its Person of the Year for 2013. The Pope on assumption took the name of a humble saint and then called for a church of healing.
Announcing this year's cover story, the magazine says he is poised to transform a place that measures change by the century.
The pontiff beat off competition from Edward Snowden, Edith Windsor, Bashar Assad and Ted Cruz.
As the shortlist shows, the honour is not a judgement on good deeds, rather an indicator of how much influence a person has had in a 12-month period.
Here are the final 10 contenders for Time's Person of the Year:
Bashar Assad, President of Syria
Jeff Bezos, Amazon Founder
Ted Cruz, Texas Senator
Miley Cyrus, Singer
Pope Francis, Leader of the Catholic Church
Barack Obama, President of the United States
Hassan Rouhani, President of Iran
Kathleen Sebelius, Secretary of Health and Human Services
Edward Snowden, N.S.A. Leaker
Edith Windsor, Gay rights activist
Obama was Person of the Year in 2008 and 2012. Only one person, Franklin D. Roosevelt, has won the award three times since it was created in 1927.
The award is given to the person who the magazine feels has most heavily influenced news in the past year.