Brooklyn Beckham Scores Modelling Debut On The Cover Of 'Man About Town'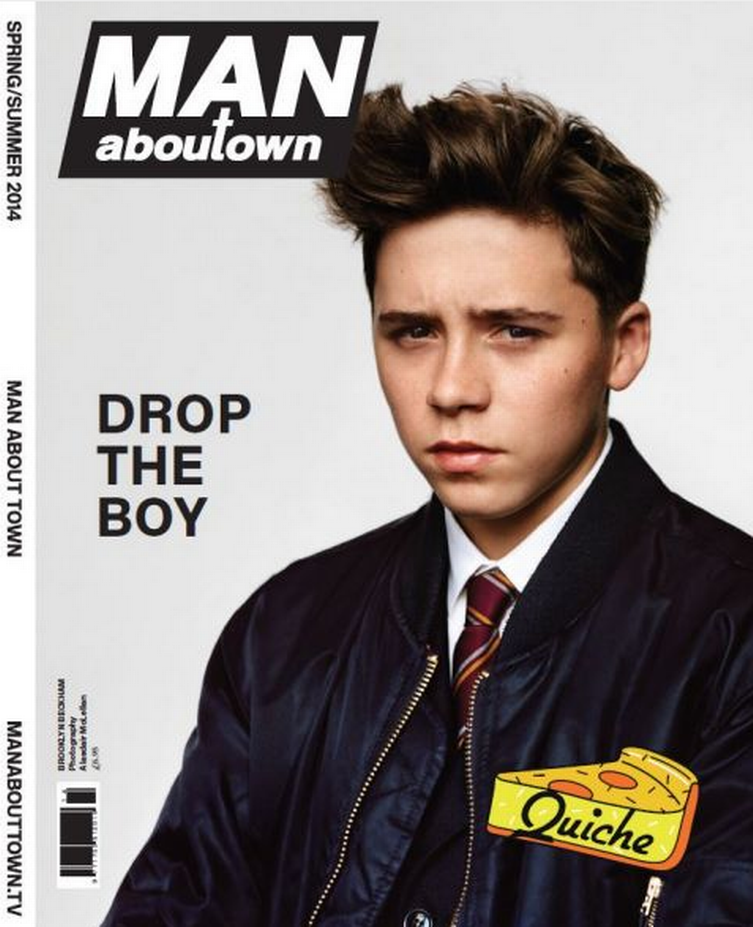 Estimated Reading Time: <1
Legendary footballer and model David Beckham's son, Brooklyn who is just 15 years old has made his modelling debut on the cover of Man About Town Magazine. Brooklyn is also a footballer and his current attempt at modelling sees him following in the footsteps of his dad and mum, Victoria Beckham who have also been models at various points.
Brooklyn definitely looks like his Dad. Brooklyn is already being compared to a young James Dean.
The Photographer responsible for these amazing shot is Alasdair McLellan. He was also the one who shot Victoria Beckham for Vogue UK and David Beckham for Fantastic Man, and is considered a 'friend of the family'
Brooklyn's younger brother, 11 years old Romeo, 11 also starred in a Burberry campaign in December 2012.
Brooklyn is highly fashionable like his parents; he wore labels including Ralph Lauren, Saint Laurent and Supreme which he picked himself for the shoot.
The Editor-in-Chief of Man About Town, Ben Reardon had this to say about Brooklyn's appearance on their Spring/Summer issue:
 "We are thrilled to feature Brooklyn Beckham in a world exclusive on the cover of the Spring/Summer 2014 issue of Man About Town. Brooklyn's first published editorial is a 20-page fashion story celebrating teenage style, which shows a warm and honest insight into the moment men begin to express themselves through clothes. We could not have wished for a stronger subject than Brooklyn to bring this story to life.
"He was a diligent, relaxed cover star for his first ever fashion shoot. The story was a genuine pleasure for all involved. Brooklyn was a true professional and had a keen eye in the styling process."
 "It is clear that he is becoming a credit to the family name, not only possibly the most famous in the world but one with a wealth of heavyweight fashion influence behind it."