Former Miss World, Agbani Darego, Over The Weekend, Got Married To T.Y Danjuma's Son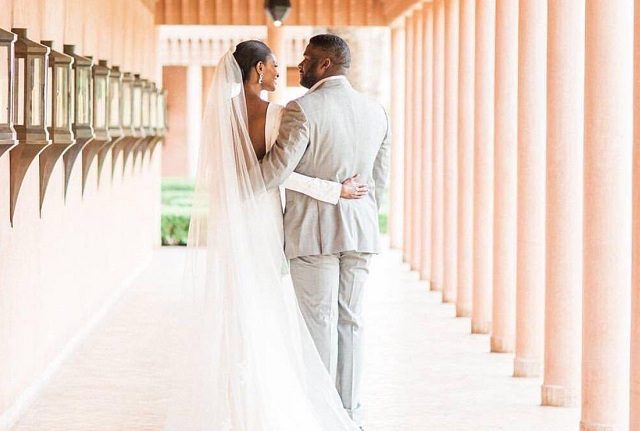 Former Miss World, Agbani Darego, over the weekend, got married to Ishaya Danjuma, son of a former defense minister, Theophilus Danjuma.
The model and ex-beauty queen who was crowned Miss World in 2001 tied the knots on Saturday, April 8, 2017 with her longtime lover, Ishaya.
The former beauty queen shared the news on her Instagram page with the picture showing her in a wedding dress with her partner turning their backs to the camera at the wedding with the caption "08-04-2017, #Mrs. Danjuma".
It is understood that the couple held the wedding ceremony in Marrakesh, Morocco over the weekend.
Agbani is best known as the first native African to win Miss World when she clinched the crown in 2001 at the age of 18 after she became the Most Beautiful Girl in Nigeria that same year.
A graduate of Psychology from New York University, Agbani became the first Nigerian to place among the top 10 semi-finalists, finishing seventh overall.
She has judged numerous pageants, and fashion and modeling competitions including Miss World 2014, Miss England 2002, Mr. Scotland 2002, and Elite Model Look Nigeria 2012 and 2014.