Beautiful Anna Ebiere And Daughter Sophia Look Gorgeous In New Photos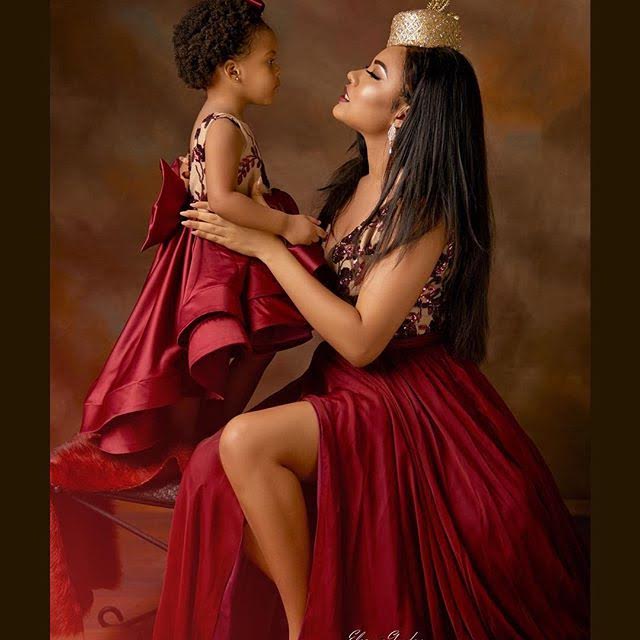 Singer, Flavour's Baby Mama and former Most Beautiful Girl in Nigeria,  Anna Ebiere and daughter Sophia are absolutely beautiful in new photos.
Anna Ebiere Banner is a Nigerian pageant winner and actress.
She was crowned the Most Beautiful Girl in Nigeria.
In 2014, she made her acting debut in the Super story family drama.
In 2015 Beauty Queen Miss Anna Banner gave birth to a baby whose father is Nigerian musician Flavour N'abania and her name is Sophia Okoli.
Photo credit: Eleanor Goodey Photography