I don't know yet if Coronavirus in Nigeria has mutated – Minister of Health Ehanire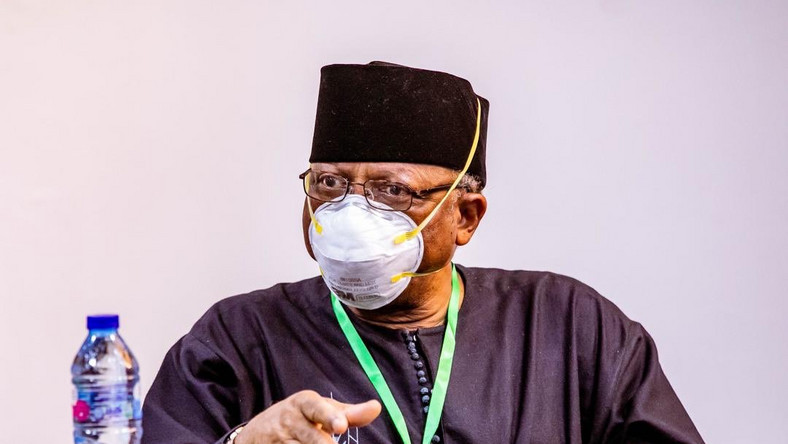 Estimated Reading Time: 1
Nigeria's minister of health Osagie Ehanire, has said that the country is yet to find out if the Coronavirus has mutated in Nigeria.
Ehanire said this during the Presidential Task Force briefing on Covid-19, on Thursday, June 11, 2020, observed by NewsWireNGR.
Responding to questions by journalists, Ehanire said Nigeria was the first African country to determine the strain of the virus that had entered the country.
"When Nigerians were coming back in batches from different countries, the US, Saudi Arabia, various countries in Europe, and then China, some of them tested positive for Covid-19.
"The question did arise whether the strain of COVID-19 they had was the same as the one that was known.
"The Nigerian Institute of Medical Research was the first in Africa to carry out genetic sequencing of the virus of the index case that came long ago.
"It was confirmed to be the same strain as what was circulating in Italy and China.
"So we raise the question whether there's been a mutation in the virus from people coming from other countries.
"I don't have any information on that yet, but it is possible.
"I'm sure that research centres particularly the ones in Yaba and Ede are trying to do a sequencing that would show us whether all these viruses are the same." the Minister said.
The SARS-COV-2, the virus that causes COVID-19 has been reported to mutate, with scientists recording a new strain, twice per month in Britain.
It is yet unknown if the virus mutating makes it more deadly or weaker.
The Coronavirus has claimed 382 lives in Nigeria so far, and there are 13,873 people infected with the virus in the country.
The Nigeria Centre for Disease Control (NCDC) says 4,351 of those infected have been discharged.