Ovwaere Diaso: Promising Female Doctor's Life Cut Short in Heartbreaking Elevator Accident In lagos Hospital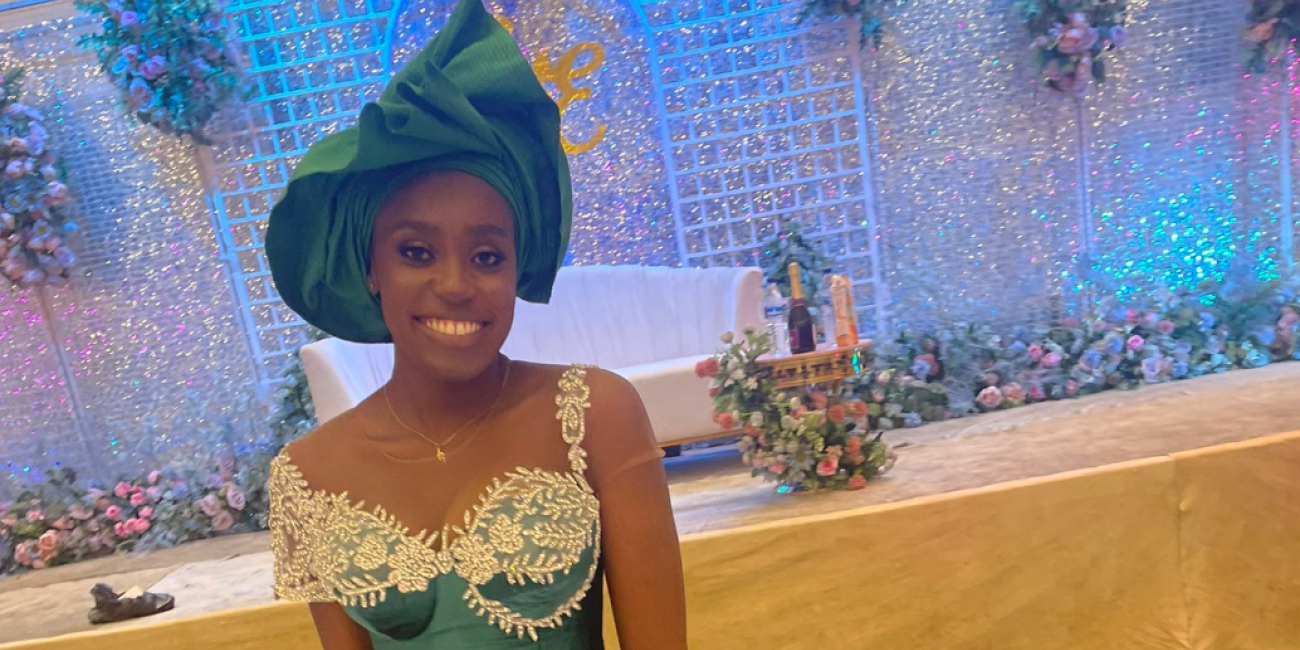 In a devastating incident that has left the medical community in shock, a young and talented female doctor, Dr. Vwaere Diaso, tragically lost her life in a horrific elevator accident at General Hospital, Odan, Lagos Island. The incident occurred just two weeks before she was set to complete her housemanship, abruptly ending her promising career and dreams.
According to harrowing reports, the faulty elevator, which had apparently been malfunctioning for about a year, suddenly crashed from the 10th floor of the hospital building to the ground floor. Dr. Diaso was inside the elevator at the doctors' quarters, merely trying to collect her food from a dispatch rider waiting downstairs when the unthinkable happened.
The sudden malfunction caused the elevator to plummet to the ground, causing severe injuries to Dr. Diaso. Despite being immediately rushed to the hospital's emergency ward, she tragically succumbed to her injuries.
The heartbreak and outrage surrounding the incident spread like wildfire across social media. Twitter user Big Amara, who confirmed the incident, expressed the collective frustration and anger at the alleged negligence of the hospital, which is believed to have contributed to this dreadful accident. Amara's tweet described the incident in chilling detail, recounting how the elevator fell from the 10th floor, a video that has left many viewers deeply disturbed.
This sentiment was echoed by @_Eddieee321, a close friend of Dr. Diaso, who took to Twitter to express their grief and anger at the hospital's handling of the situation. The friend's heart-wrenching post questioned why such a promising life had to end in such a tragic and preventable manner. They vowed that all those involved, from the hospital management board to the elevator company, would face divine judgment for the loss of an innocent life.
As the tragic details continue to emerge, it has been reported that some hospital workers had previously raised concerns about the faulty elevator, but their pleas went unheard, met with alleged threats of license suspension. This revelation has fueled public outrage and intensified demands for accountability and justice.
The aftermath of the accident was marred by further mismanagement, as it reportedly took almost an hour to retrieve Dr. Diaso from the faulty elevator and transport her to the emergency theater. Shockingly, the hospital also lacked the necessary blood supply to assist in her critical situation, further highlighting the tragic consequences of negligence and poor preparation.
The untimely death of Dr. Vwaere Diaso has not only left her family and friends devastated but has also sent shockwaves through the medical community, drawing attention to the urgent need for proper safety measures and accountability in healthcare institutions. As the nation mourns the loss of a promising young doctor, the hope remains that her tragic passing will not be in vain, and that lessons will be learned to prevent similar accidents in the future.