Sexy Super-Hero! Kaylah Oniwo Releases New Photos As She Turns A Year Older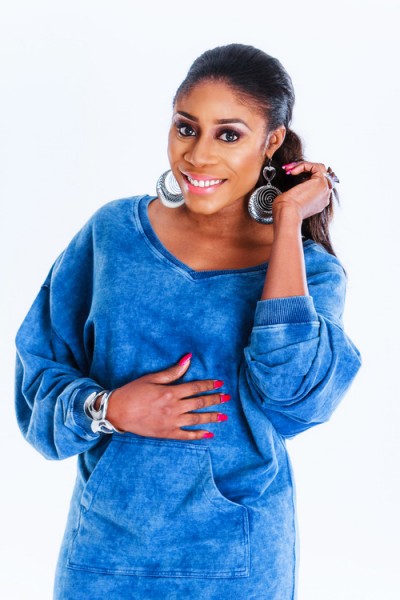 Estimated Reading Time: <1
On-air personality with Cool FM 96.9 Lagos, Kaylah Oniwo celebrated her birthday today. She shared some amazing photos on her website to celebrate her day alongside a very lovely message.
Here's her write-up:
I start this write up with one of my favourite quotes :
You are never too old to set another goal or to dream a new dream. – C. S. Lewis
So, its my birthday today !!! Am I excited or what? of course I am, Birthdays are good, and the love has been quite overwhelming…but I appreciate it sincerely. I cannot even describe it!!!
I don't mind getting older lol. its a bit freaky, I won't lie. But hey, what's life if you don't grow old and gain wisdom and experience.
God is awesome. He is faithful and kind and sees through the heart of man. He's been gracious to me and its okay to let the world know this. Baba God, I thank you from the bottom of my heart
I'm grateful to my family (mom, sister and brother and my cute nephews) . I miss my dad ( he was such an incredible support system ) , to friends who have become family, they all know themselves! Thank you so much, my colleagues, pastor, and very importantly people who love my work! My friends who encourage me on all social medial platforms …love you guys ,Thank you so much .
So yes, its time to celebrate! I took some pictures recently , you lot know I love fashion, I was just trying to see what it would look like if i pull pieces together and reflect my personal style. well, I'm the #Sexysuperhero heheheh. anyway, I called on my good friend Timi Okori, an absolutely brilliant photographer, very gentle and unassuming, to take me some pictures. I was skeptical about photoshop and not being able to recognize myself hahaha. He assured me that I will surely recognize myself soon….boom! We signed the contract and I went off pulling pieces.
Thanks to my good friends from Diesel Nigeria, they were happy to let me rock some pieces. Via Rissa Boutique!!! Eddy, you are a gem, you have the most fab and stylish pieces. Amerelis, that cocktail dress is everything. Accessories4U by Diri, you are so sweet, you gave me everything I needed to achieve this look, thanks. My make up was done by Labisi Folawiyo of Faces by Labisi Studios. Labisi is the nicest and most professional lady I've met, geez, she listened to my ranting about not being able to recognize myself hahah and my bickering about the natural look, less is more, you couldn't agree more!!! I loved every single moment on her chair!
Photo Credit
Photography
Tiem Okori photography
IG: @tiemokori
08168086360
Make-up
Faces by Labisi Folawiyo
IG: @facesbylabisi
08188674767
Clothes
Denim dress and shoes by Diesel Nigeria-
IG: @diesel_ng
Multi colored cocktail dress by Amarelis
High waist pants by St.Genevieve – copped at Jumia.com
Sequin blazer & Red evening dress
By Via Rissa boutique
Accessories
Accessories4Ubydiri
08033430229
21A kofo Abayomi st vi Lagos
Location
Foto light studios lekki
IG: @fotolightstudios