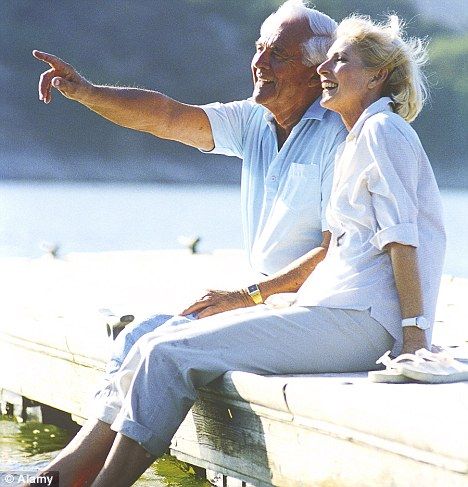 By Balogun Kamilu Lekan
White sand beaches, hot climates, and endless sunny days come to mind when people think about what makes a place the perfect retirement location. Furthermore, having the right net worth makes it possible to choose the ideal place to spend one's golden years.
However, factors considered for a happy retirement in this list include
Health: Average annual health expenditures, life expectancy, and uninsured medical costs.
Happiness levels, access to clean water and sanitised areas, air condition, other environmental aspects, and habitat diversity are considered the quality of life.
Material well-being includes employment rates, income equality, and per capita income.
Retirement financial issues include bank non-performing loans, government debt, dependency on the elderly, interest rates, inflation, governance, and inflation.
Below is a list of top places to retire
1. Portugal
Portugal is the best option if you want everything deemed necessary for a long and happy retirement at a reasonable price!
Portugal provides the best compromise between the standard of living and the cost of living. Although it has long been a well-kept secret, Portugal is becoming increasingly popular as a place to retire.
One of Portugal's main draws is its climate, particularly for sun-starved northerners who travel there to take advantage of the nation's abundant annual sunshine hours (over 3000 a year). This, along with a respectable life expectancy and a wealth of cultural attractions, make it clear why Portugal is ranked so highly.
Even in Portugal's most well-liked retirement communities, you can still find a decent place to live. For instance, a two-bedroom apartment in the heart of Guia, Portugal's Algarve, can be purchased for about $240,000.
A two-bedroom apartment in Portimao that is only five minutes from the beach and is for sale for $192,000 is located in a quiet neighbourhood as you head east toward Lagos.
A two-bedroom house with a pool can be found for about $180,000 in and around Leiria in Portugal's Central Region. Even better deals can be found inland if you are willing to travel a little. For instance, a three-bedroom apartment in Vila de Rei might cost $124,000.

2. Spain 
Spain dominates all other nations when it comes to cultural appeal. It makes sense why it's such a well-liked option for retirees looking for a place to live out their golden years.
Spain has a lot to offer, is warm and sunny, and has a remarkable variety of landscapes.
The cost of this, however, is. For residency, you must demonstrate income levels higher than in Portugal, and there are no special tax breaks for retirees.
Nevertheless, some excellent properties are ideal for retirement.
On the Costa Blanca, a two-bedroom apartment in Alicante can run you about $150,000. You can also find a two-bedroom apartment with sea views for $163,000 in Manilva, Malaga, on the Costa del Sol.
Without a doubt, Spain offers a diverse range of lifestyle options. After Switzerland, it has the second-longest life expectancy, excellent (and affordable) healthcare, and a very safe environment.
3. Costa Rica  
In terms of popularity, Costa Rica outperformed other American nations and lesser-known European hotspots. Costa Rica competes favourably in breathtaking natural beauty, beaches, and healthy lifestyles.
Although it is the most expensive country in South or Central America, it is significantly less expensive than the European nations that are nearby on our list.
In Jaco, you could pay as little as $98,000 for a lovely detached home or $500k for a private villa with a pool.
The income requirements for retirement visas are significantly lower than in Spain and Italy; even better, there is no income tax to be paid.
The country's infrastructure is the only area where Costa Rica indeed fails. Many of the country's roads are unpaved, but this isn't a big deal, and the breathtaking scenery makes up for the extra time you might need to drive!
4. Italy  
Italy is ranked fourth primarily due to its international recognition for its cultural appeal.
This isn't meant to diminish what else it can provide, such as a beautiful climate, a variety of places to call home, and everything you could need for a long and healthy life.
It will help if you exercise caution when estimating Italy's cost of living.
Aside from the high property prices, the nation also has high expectations for visa income requirements (higher than Spain). However, that depends on the area.
Two-bedroom apartments can cost as little as $170,000 on the Adriatic Coast or as much as $1.5 million on Lake Como!
Instead, look at what the south of Italy offers; there are many reasonably priced options.
Overall, Italy offers more than you might expect for the ideal retirement.
5. Greece
Greece has long been a well-liked vacation spot, but it's also quickly rising in popularity as a place to retire.
For the first ten years of residency, it offers the same flat tax rate of 7% as Italy, and property is significantly less expensive than in neighbouring European nations.
Greece, like other Mediterranean nations, is known for its delectable cuisine, leisurely pace, and climate that encourages outdoor living. All of this translates into a respectable life expectancy and flexibility.
However, if a quiet retirement is what you're after, this might be the ideal situation
---
Disclaimer
The information in this article was curated from online sources. NewsWireNGR or its editorial team cannot independently verify all details.
Follow us on Instagram and Facebook for Live and Entertaining Updates.
Always visit NewsWireNGR for the latest Naija news and updated Naija breaking news.
NewsWireNGRLatest News in Nigeria
Send Us A Press Statement/News Tips on 9ja Happenings: [email protected].
Advertise With Us: [email protected]
LISTEN to NewsWireNGR PODCASTS