President Muhammadu Buhari Relocates Nigeria's Military Command To Maiduguri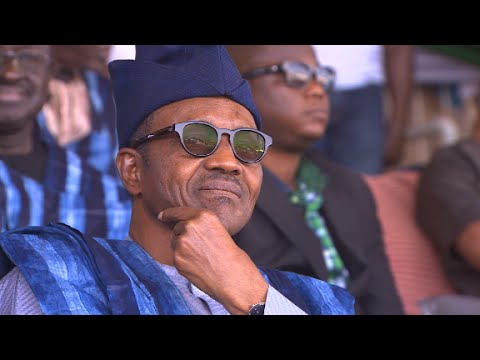 Estimated Reading Time: <1
by Musa Abdullahi
Newly sworn-in President Muhammadu Buhari says the military command centre will be relocated to Maiduguri, Borno State, until Boko Haram is completely subdued.
"The military command centre will not be situated in Abuja, but Maiduguri until Boko Haram is defeated", his statement reads.
He stated, "We will erect and maintain a disciplined security force within security structure." "We shall overhaul rules of engagement to avoid human rights violations in onslaught against".
He said this in his inaugural speech today at the Eagle's Square in Abuja. Buhari pledged to rescue the over 200 abducted schoolgirls of Chibok.
He continued, Boko Haram started as a small fire, a mindless, godless group as far away from Islam as you can think of.
He described the Boko Haram sect as a mindless and godless group whose ideology is far away from Islam.
The president also promised to ensure accountability at all levels of government.
He said his administration would also reform the judiciary and the civil service for better efficiency.
The president said this during his inauguration speech after taking his oath of office at the Eagle Square in Abuja.
Buhari, who thanked millions of his supporters who believed in his cause as well those who tirelessly campaigned on the social media said there will be no paying off of old scores.
"A few people have privately voiced fears that on coming back to office, I shall go after them.
These fears are groundless. There will be no paying off old scores. The past is prologue."
"I Belong to Everybody And I Belong To Nobody" "As far as the constitution allows me, I will try to ensure that there is responsible and accountable governance at all levels of government in the country. For I will not have kept my own trust with the Nigerian people if I allow others abuse theirs under my watch."
I cannot recall when Nigeria enjoyed so much good will abroad as now, says Buhari.