"U Guys Love Slut Shaming Huh?" Amber Rose Poses In Skimpy Lingerie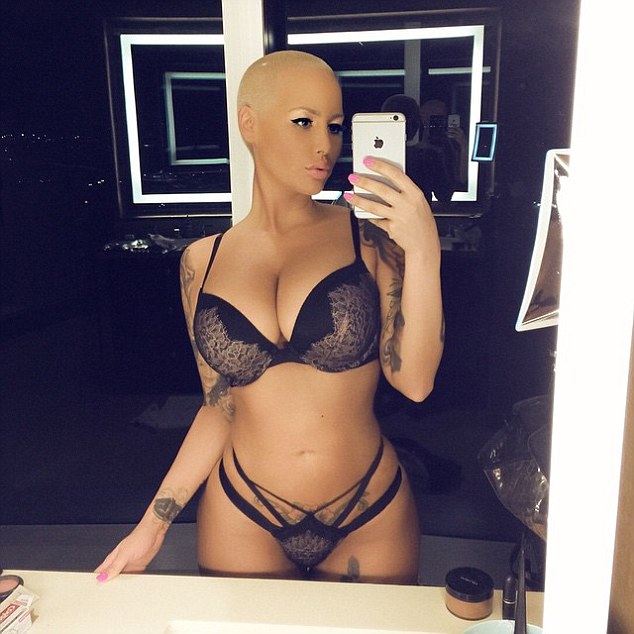 Estimated Reading Time: <1
by Zenith Oduah
Amber Rose is known for her daring, and there's no stopping her, not even those criticising her racy instagram photos.
And on Saturday the 31-year-old shared exactly that as she defended herself against critics with a photo posted to her Instagram account.
She flaunted her bodacious curves in the picture, as she challenged 'slut shamers,' in the caption saying: 'I feed off that s***.'
In the photo Amber wears a coordinating set of black lingerie embellished with gold lace, while she pouts in front of the mirror.
She sports a bold cat eye, baby pink manicure, and coordinating soft pink lipstick for the shot, which seemed to be a response to critics.
She shared the photo on instagram and wrote "U Guys Love Slut Shaming Huh? Good. I feed off that shit. #HowtobeAbadBitch ??"