Hezbollah Ties: US Imposes Sanctions On Owner Of AMIGO Supermarket Abuja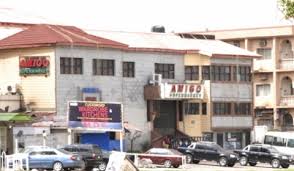 Estimated Reading Time: <1
by Musa Abdullahi & Agency Reporter
The U.S. government imposed sanctions on Hezbollah members and assets on Thursday — but these sanctions did not hit the Shiite extremist organization in Lebanon, where it is based, or even in the Middle East.
They were levied on three Hezbollah figures, an amusement park and a supermarket based in Nigeria, showing the vast reach of the Iran-backed group. Mustapha Fawaz, Fouzi Fawaz and Abdallah Tahini, all born in Lebanon, are accused of being part of the group's "Foreign Relations Department" in the Nigerian capital Abuja.
The Fawaz brothers, who have citizenship in Lebanon, Nigeria and Sierra Leone, own Amigo Supermarket and Wonderland Amusement Park and Resort in Nigeria. But according to the statement announcing U.S. sanctions, they are really running a Hezbollah front.
"The FRD [Foreign Relations Department of Hezbollah] claims to be in charge of "community relations;" but the primary goal of the FRD in Nigeria is to scout recruits for Hezbollah's military units, as well as to create and support Hezbollah's terrorist infrastructure for its operational units in Africa and globally."
All three men were accused of working with the FRD. Tahini's responsibilities included, according to the U.S. Treasury, recruiting and supporting Hezbollah's African networks.