Taliban School Attack Death Toll Has Reached 104, Including 84 Children Butchered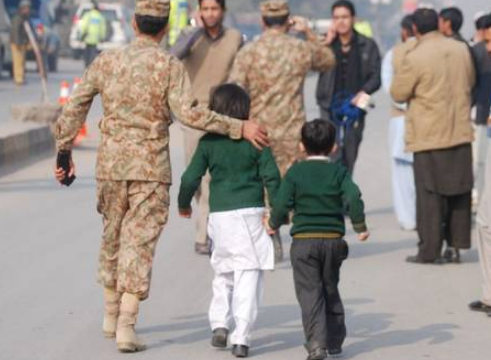 Estimated Reading Time: <1
Taliban gunmen in Pakistan have reportedly killed up to 100 students and teachers and taken hundreds more hostage at an army-run school in the northern city of Peshawar.
The region's Chief Minister, Pervez Khattak, told reporters 104 adults and children were dead, including 84 pupils, although earlier estimates had put the figure far lower.
A spokesperson for the Taliban told international media that suicide bombers had been sent into the Army Public School to target army personnel on orders not to harm young children.
But estimates of death toll continued mounting on Tuesday morning, including several soldiers. The numbers could not immediately be confirmed and it was unclear if hostages were still inside the building.
Shah Farman, the Khyber Pakhtunkhwa Minister of Information, said between 80 and 100 people were believed to be dead.
"The army is trying hard to bring the situation under control," he added. "The operation is currently underway.
"It is unfortunate that schoolchildren were targeted. We need the country to be united and we need justice."
Pakistan's Prime Minister, Nawaz Sharif, is travelling to the scene of the attack in Peshawar.
"These are my children and it is my loss," he said.