Malala Yousafzai Bags Another Prize As She Splashes The Cash For The Rebuilding Of Gaza Schools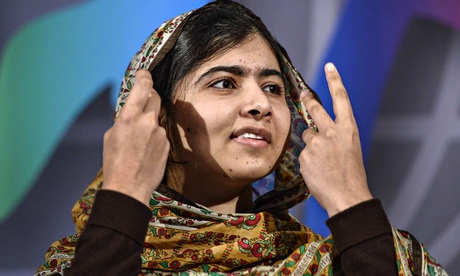 Pakistani education campaigner and Nobel Peace Prize winner, Malala Yousafzai has donated $50,000 for the rebuilding of schools in Gaza. While speaking in Marienfred, Sweden on Wednesday after receiving the World Children's Prize for the rights of the child, she said the money which will be sent across through the  United Nations relief agency UNRWA will help in the rebuilding of 65 schools in the Palestinian territory of Gaza.
Though she currently resides in the UK, Malala funds small-scale organisations in her native Palestine and other countries. She believes that the money will help the children gain quality education and will act as a reminder to them that they are not alone.
 "The needs are overwhelming – more than half of Gaza's population is under 18 years of age. They want and deserve quality education, hope and real opportunities to build a future.

"This funding will help rebuild the 65 schools damaged during the recent conflict. Innocent Palestinian children have suffered terribly and for too long", she said
Malala, who now lives in the UK and has her own fund to help small-scale organisations in a number of countries, including Pakistan, told journalists that children in Gaza had suffered from conflicts and war. The money would help children get "quality education" and continue their life, knowing they were not alone and that people were supporting them, she said.
The organizers of the Children's prize said she won the award because millions of children across the world had voted her. Malala now becomes the first person ever to win the Nobel Peace Prize and children's prize in one year.