Boko Haram Take Over The Home Of Nigeria's Army Chief, Alex Badeh In A Deadly Attack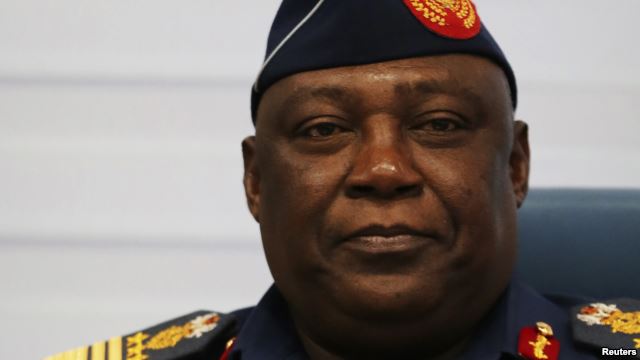 Reports from Adamawa state that some suspected Boko Haram into town Vimtim . The terrorists entered the home of Nigerian army chief of staff , Air Marshal Alex Badeh on Thursday .
Former Local Government Mubi North , John Three Vimtim confirmed to the BBC .
He added that entered the city of Vimtim, the insurgents attacked the house of Nigeria's high ranking Nigerian military directly  and took over possession of the place.
But no one was killed as residents fled after hearing the that the terrorists had taken over Mubi town on Wednesday . The Adamawa communities have been deserted as survivors are now taking shelter in the bush.
Meanwhile, reports say after the take over of Mubi, the insurgents are headed towards Yola, the capital city of Adamawa State for a final show down.
Reports say the insurgents are already closing up to Fufore, a town in Adamawa, not very far from Yola. The distance between Fufore and Yola is 51Km, which is approximately 45- 50 minutes drive.
Fear has gripped residents in Yola as they witnessed the influx of family relatives and some Nigerian soldiers who have fled from Mubi.  Military officers are already deserting their posts in Yola, same way they did during the Mubi attacks.