Look! Kim And Kanye Loved Up At GQ Awards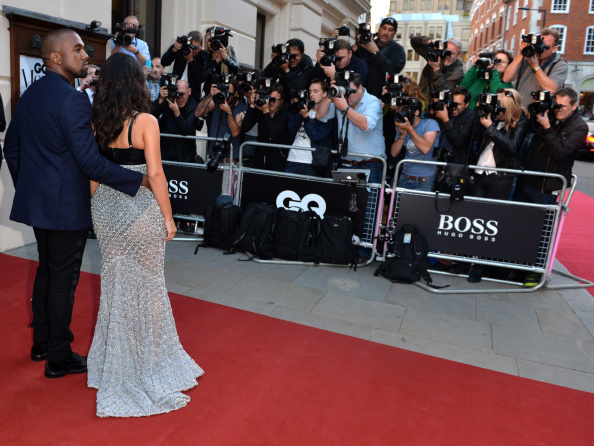 Kim Kardashian-West won the Woman of the Year award at the 2014 GQ Men of the Year Awards in London but that was not what made the headlines. It was how Kim and her husband, Kanye West loved up at the event that has stolen the headlines.
Check out these photos and tell us a couple hotter than this!