Ladies send nudes to my 9-year-old son – Wizkid's babymama alleges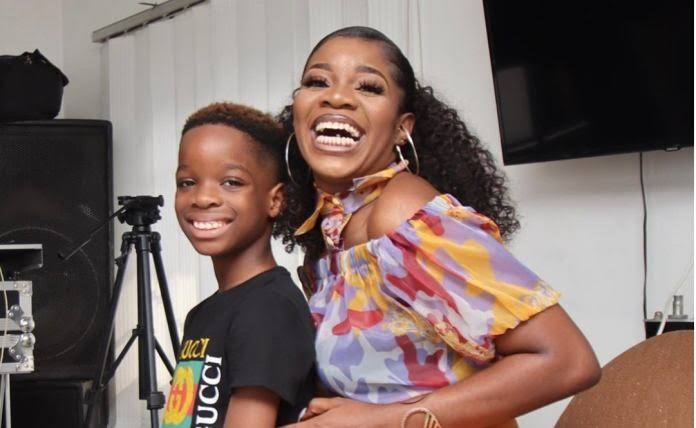 Estimated Reading Time: 1
Shola Ogudu the mother of Wizkid's first son, Tife Balogun has accused ladies of sending nudes to her 9-year-old son Instagram account.
Shola took to her son's Instagram page to make the allegation on Wednesday morning.
In the live video that she captioned 'Parental Guidance is a MUST', Shola said "My son is only nine years old and the kind of DM (Direct messages) he gets from grown women is madness. Is it that men has finished in the world? It's a nine-year-old that you people will be sending nude, sending breast?"
She warned the ladies to desist from sending her son the nudes or risk being called out.
"You people should stop it, because if you don't stop it I will actually call you out. I will actually screenshot your page, screenshot your post and I will post it on his story. You want people to see that your body is sexy, let's help you spread it to the world, so that people will see you are sexy."
The Instagram page, official_tifebalogun has over 36 thousand followers and is managed by his mother.