I Won't Return To Nigeria Unless My Safety Is Guaranteed – Abdulmumin Jibrin On Exile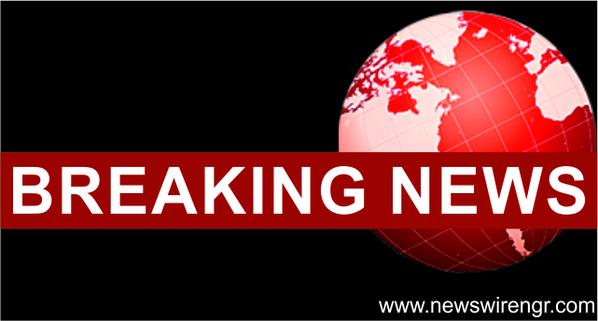 The suspended member of the House of Representatives, Abdulmumin Jibrin, has vowed never to return to Nigeria unless his safety is guaranteed.
Mr. Jibrin, who left Nigeria for London last week to receive award and take his anti-corruption campaign to international community, was suspended by the House of Representatives after accusing the Speaker of the House of Representatives, some Principal Officers and a few members of corruption, abuse of office and monumental fraud in 2016 budget.
In an exclusive interview with BEN TV in London on Monday, the lawmaker said he recently received threats from some of the lawmakers he accused of corruption.
According to him, the House cabal led by Speaker Yakubu Dogara, Deputy Speaker Yusuf Lasun, Whip Alhassan Doguwa and Minority Leader Leo Ogor are using Hon. Herma Hembe to either assassinate or kidnap him or members of his family.
The lawmaker also said the initial silence of the President on the matter was a blessing in disguise because if the President had spoken much earlier he would have been accused of using him to fight the House Leadership, saying the time is now ripe and the crisis mature enough for the President to break his silence.
"The situation currently at hand is different from the initial stage of the crisis. The silence of the presidency is no longer sending the right message to Nigerians and the international community ," he said.
Mr. Jibrin also revealed that he recently wrote to President Buhari, seeking audience to brief him about monumental fraud in the 2016 budget, individual and systemic corruption in the House and some vital information on how to check corruption in the House and further fraud in budget process and reform the House for the good of our country.
According to him, over 2,000 fraudulent projects worth over N284 billion were inserted into 2016 budget, saying such fraud never happened in the history of the Nigerian legislature.
He also exonerated himself of any wrongdoing in the appropriation process, saying he has been in the House for 5 years and has never abused his office or corruptly enrich himself.
While reiterating his resolve to continue with the anti corruption campaign, he revealed that he would now take the campaign to international stage by reaching out to foreign governments, parliaments, media, civil society groups and Nigerians in Diaspora among others to press further for the arrest and prosecution of Speaker Yakubu Dogara, Lasun, Doguwa, Ogor and other members of the corrupt cabal in the House of Representatives.