Boko Haram Posts New Video, Says Nigerian Army Lying About Victories, Shows Gruesome Killing Of Military Men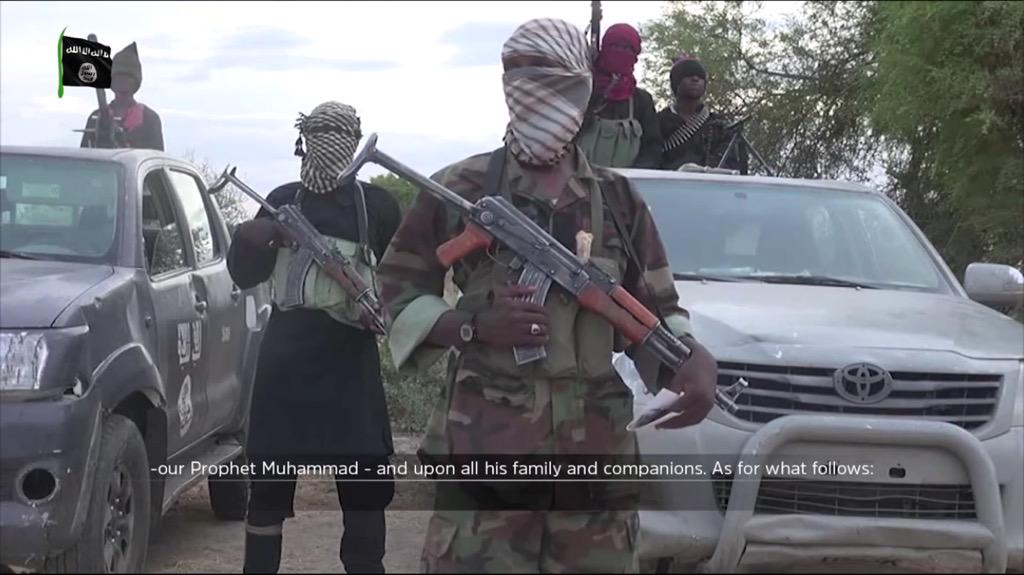 Nigerian terrorist group, Boko Haram on Tuesday released a new video claiming Dikwa, Gamboru, Damasak and many more areas still under its control.
Boko Haram rejected claims from Nigeria's military that it has been routed by a four-nation offensive in the video released online, which does not show the group's leader, Abubakar Shekau.
The group added that the media has been lying about army victories.
"Most of our territory is still under our control," said the speaker, whose face is not shown in the 10-minute message posted on YouTube.
The extremists displayed identification cards of military men they have killed.
In the video, the Boko Haram narrator also dispelled claims that their positions were targeted in Sambisa Forest. He stated that he was standing in Sambisa in the video.
He added that thousands of Mujahideen are there in the forest.
The video ended with montage of Boko Haram ambush and killing of uniformed and plain clothes servicemen. The group also showed footage of a downed military jet.