Seventh Day Adventist Church Visits Internally Displaced Persons' Camp Abuja, With Relief Materials Worth N700,000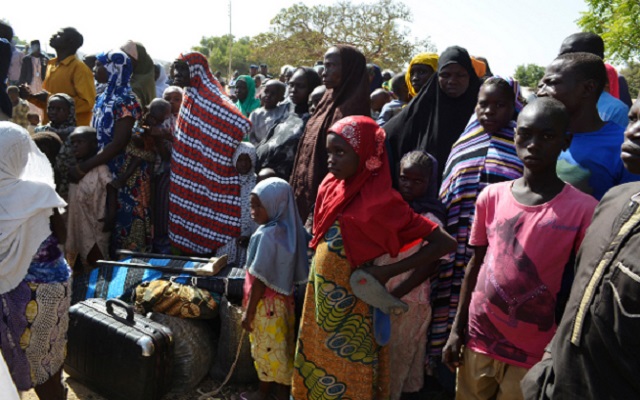 By Chris Nomjov
Worshippers and well wishers of the Seventh Day Adventist Church, Area 1, Abuja, on Sunday, donated relief materials worth N700,000 to the Internally Displaced Persons (IDPs) camped in Durumi District, Abuja.
Leader of the delegation and Pastor of the Church, Ibrahim Maigadi, said it was the responsibility of the Church to show kindness, tenderness, mercy and love to the society, especially to the IDPs.
Maigadi said that the materials include food items, clothes and toiletries to help the IDPs. He added that "the mission is simply to show kindness, tenderness, mercy and love to the IDPs who are in need. "Because we are fortunate to be alive with sound health, we should be of help to them. We should not fold our arms and look unto them empty handed.

It is not enough carrying the Holy Bible and preaching to them, but we should touch their lives by giving out what we have and make sure they are happy. "This is the kind of sermon they always want to hear. I believe we have given them a great message that will transform their lives for the better."
The pastor added that the Church has a Disaster Relief Agency (ADRA) that takes care of IDPs, adding that the Agency visits different countries affected by crisis. NAN reports that he, however, appealed to the Federal Government to provide a device system that would help victims in terms of crisis and which could increase peaceful atmosphere in the country.