Tiwa Savage's See-through Outfit To The 2014 BET Awards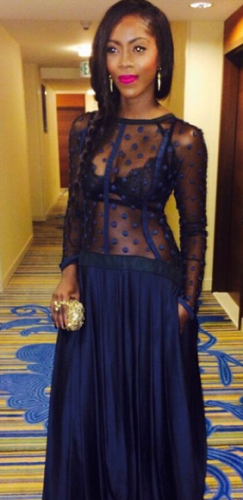 For American stars, it has been leaving out major parts of their boobs to events and functions or a see through.
Well, for Nigeria's Tiwa Savage, married to her manager husband, Tee Blizz it's a trend she must join in especially as the occasion is for the BET Awards..
The Eminado singer wore Valery Kovalska .. Let's know what you think, something about the hair that just doesn't fit..