Angelina Jolie Admits Her Marriage To Brad Pitt Isn't Always Rosy As They Feature In Vogue Issue Alongside Their Kids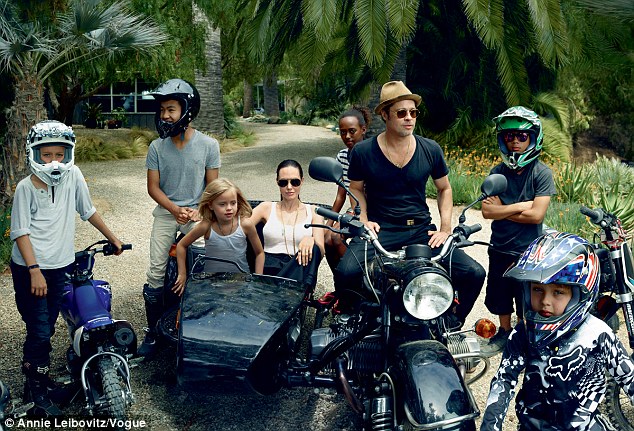 Hollywood's hottest couple, Angelina Jolie admits that her marriage to Brad Pitt isn't always rosy.
The 40-year-old has posed for a stunning family photo shoot for Vogue, and told the magazine that she and the actor have their 'issues' as she discussed their upcoming movie together.
'It's not autobiographical,' she said of By The Sea, which follows a couple who take a holiday to France together in a bid to save their crumbling marriage.