Chris Attoh And Dami Adegbite Conjure Suggestive Images Of Private Moments On The Cover Of Blanck Magazine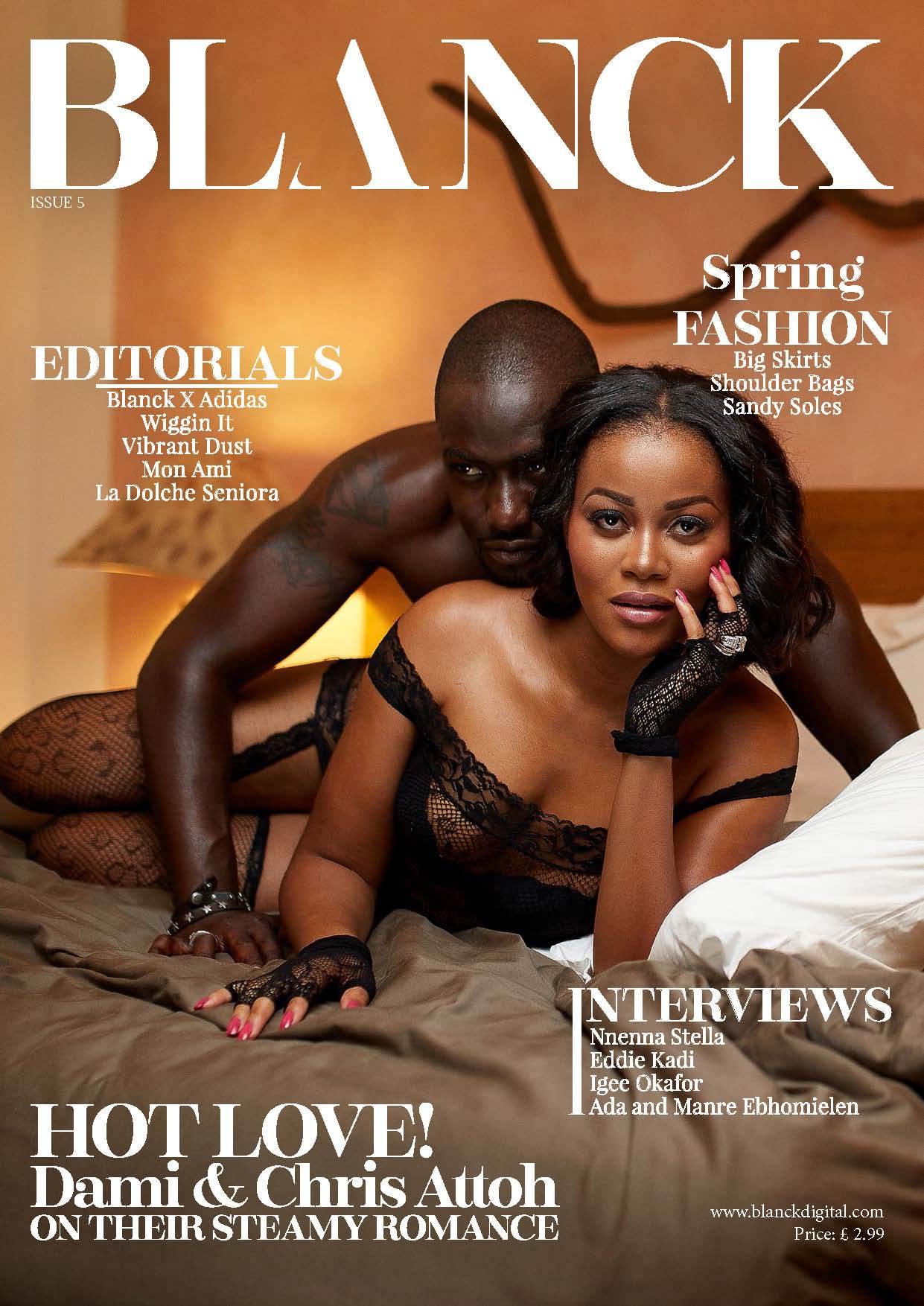 by Zenith Oduah
Ghollywood actor Chris Attoh and his gorgeous Nigerian actress wife Damilola Adegbite get steamy and sexy on the cover of Blanck Magazine's 5th issue.
The two conjure suggestive images of private moments, their demeanour dripping with dizzying innuendo that will surely keep their fans talking for days to come.
Titled 'Hot love!', the issue promises details of Chris and Dami's steamy romance, family and careers.