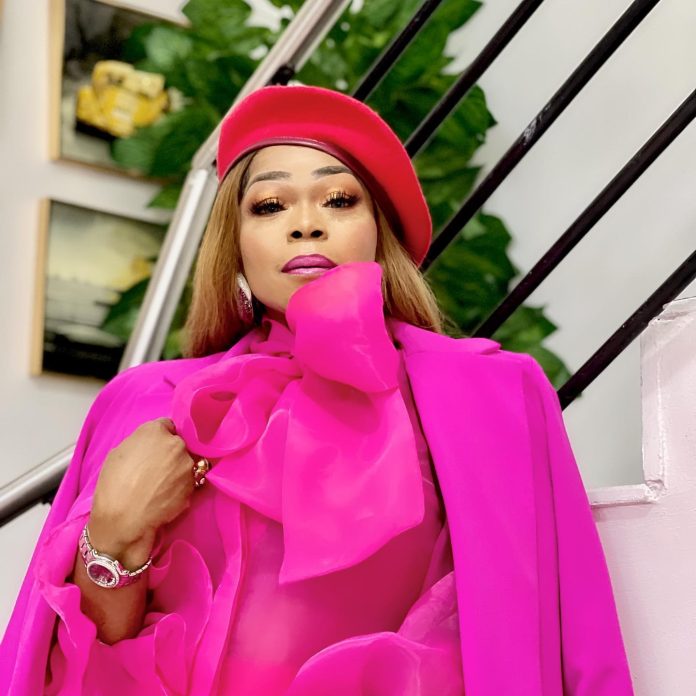 Biography
Shaffy Bello Akinrimisi is a Nigerian actress and a former pop singer. She was born on October 9th, 1970.
She rose to prominence for her vocals in the 1970 hit song "Love me Jeje, Love me Tender," which was popular then. Shaffy is still active in the entertainment industry as a veteran actress.
Career
Shaffy Bello came into the Nigerian entertainment industry when she was featured as a singer in a song titled "Love me Jeje" by Seyo Sodimu in 1997. She performed the hit song's chorus and hook. In the Yoruba film "Eti Keta," she made her first major film appearance.
In 2012, she played Joanne Lawson in Tinsel and Adesuwa in Taste of Love. Shaffy has since appeared in several Yoruba and English language films and television shows, including When Love Happens, Gbomo Gbomo Express, and Taste of Love.
Shaffy has grown to be a veteran actor that has been featured in many blockbuster movie projects like Chief Daddy and many others
Marriage
Shaffy Bello is married with two children, Ashley Akinrimisi and Ashton Akinrimisi,
Net worth
NewsWireNgr cannot independently verify Shaffy Bello's net worth
Achievements 
Filmography
Taste of Love
Battleground
It's Her Day
When Love Happens
Hire A Man
Eti Keta
The Score
Tinsel
When Love Happens
Gbomo Gbomo Express
Taste of Love
It's Her Day
Breaking Point
Ovy's Voice
Hire a Man
Battleground
Light will Come
Twisted Twins
Three Thieves
Chief Daddy
From Lagos with Love
Iboju
The Therapist
Two Weeks in Lagos
Soft Work
Unroyal
Mama Drama
Elevator Baby
Fishbone
The Men's Club
Your Exellency
Deep blue sea
Nneka the Pretty Serpent
Separated
Crazy Grannies
Elesin Oba, The King's Horseman
Mothers and Daughters-In-Law
The Rise of Igbinogun
Love Is War
Lara and the Beat
Obsession
The Men's Club
Excess Luggage
Whose Meal Ticket
Moth To A Flame
40 Looks Good on You
Desperate Housewives Africa
Battleground
Awards and Nomination
Abuja International Film Festival award
City People Movie Award
---
Disclaimer
The information in this article was curated from online sources. NewsWireNGR or its editorial team cannot independently verify all details.
Follow us on Instagram and Facebook for Live and Entertaining Updates.
Always visit NewsWireNGR for the latest Naija news and updated Naija breaking news.
NewsWireNGRLatest News in Nigeria
Send Us A Press Statement/News Tips on 9ja Happenings: [email protected].
Advertise With Us: [email protected]
LISTEN to NewsWireNGR PODCASTS