Investigation: Nigeria's government is waging a never-ending war on public freedoms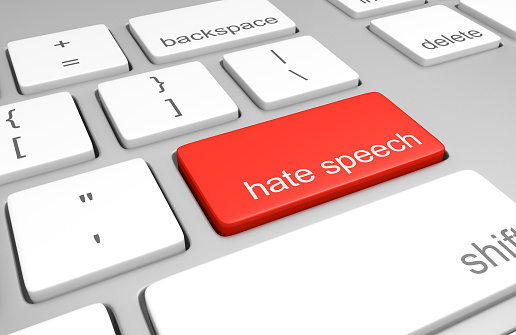 Estimated Reading Time: 10
In Feb 2015, a few weeks before Nigeria's elections, General Muhammadu Buhari – the presidential candidate of the leading opposition party, the All Progressives Congress (APC) – travelled to England where he delivered arguably the best speech of his political career.
As the speech at Chatham House approached its climax, Buhari addressed his past as a brutal dictator who overthrew the country's elected leadership in 1983. "I cannot change the past," he said. "But I can change the present and the future. So before you is a former military ruler and a converted democrat who is ready to operate under democratic norms…"
A majority of Nigerians ignored Buhari's past and handed him the keys to the country's future in an unprecedented victory over the incumbent, Goodluck Jonathan.
Buhari's tenure has revived the worst fears of his opponents. Activists and journalists contacted for this report say that far from being converted, the president appears to have polished his old playbook, with his government taking actions that threaten democratic norms and institutions.
"The position we hold is that the civic space is shrinking," said Osai Ojigho, the country director for Amnesty International, in an interview with NewsWireNGR. "It is something that has happened subtly, beginning in the background. It has crept slowly on us, but the outcome is undeniable – the civic space has shrunk."
CIVICUS, a global alliance of civil society organizations, rates Nigeria's civic space as "repressed", while Freedom House, a watchdog organization which defends freedom and democracy, describes Nigeria as "partly free".
In one high profile event last November, the Corporate Affairs Commission (CAC) – Nigeria's corporate registry – tweeted that it had de-registered a civil society organization called Enough is Enough (EiE) for allegedly straying from its original purpose.
"The business name 'Enough is Enough' which was registered in 2012 to engage in general contracts, sales of sport equipment/promotion deviated from its main objectives over the course of time," the CAC tweeted, calling on EiE to "surrender" its certificate of registration.
The timing of the action was suspect. EiE had been denouncing the federal government's coordinated attacks on Nigerians protesting against police brutality in what was known as the #EndSARS protests. As the government arrested protesters, seized their passports, and froze their accounts, EiE alleged that "the Nigerian government wants us, when faced with official actions with which we disagree, to obey and submit without daring to object."
Then, out of the blues, the CAC clamped down on EiE in that November tweet.  But the CAC had blundered. EiE, the civil society organization, is actually registered as "The EiE Project Ltd/Gte", and not as "Enough is Enough", which was de-registered. The CAC had no evidence to support its claims that the deregistered organization had deviated from its objectives. For most observers it was another eye-opener on the extent authorities are willing to go to suppress dissenting voices.
Repression through regulations
Civil society groups describe what appears to be two distinct but connected strategies by the Nigerian government to muzzle them. The first one happens on the 'frontend' and can involve brute force or other forms of intimidation. The second is on the 'backend' where restrictive laws and regulations are passed and selectively implemented by regulatory agencies. This report focuses more on the second one.
"Civil society is being attacked on all sides," Ojigho said. "There is a direct attack which tends to keep us in a reactive or reactionary mode. Then there is the more systematic or legalistic means through which the government tries to hinder, limit or restrict the access and powers that NGOs have by passing repressive laws."
One such backend attempt happened in 2017 when Nigerian lawmakers attempted to pass a bill establishing a regulatory commission for Non-Governmental Organizations (NGOs). The bill gave sweeping powers to the government to interfere in the activities of NGOs, requiring them to renew their registrations every two years, and to get government approval before implementing projects. But a coalition of leading figures in the media, civil society, and academia argued that it posed "a grave danger to Nigeria's democracy." The bill was ultimately-defeated following widespread condemnation over how it could hinder freedom of association and make it difficult for NGOs to scrutinize government's actions.
Butcivil society organizations appeared to take their eyes off the ball after that victory. Last year, the national assembly amended the Companies and Allied Matters Act (CAMA), which regulates how businesses are registered and managed in the country. The bill was hailed as a win for small businesses as it reduced some compliance costs and regulatory burdens. For nonprofit organizations however, the bill contained problematic sections which they failed to spot until it had become law.
"Regulating non-profits is acceptable all over the world," Ojigho said, echoing the views of most respondents for this report. "But this is different—it appears thatwhat they couldn't achieve with the NGO Bill, they snuck in with the CAMA Act."
The amendment gave powers to the head of the Corporate Affairs Commission (CAC) to suspend the trustees of an organization and appoint interim managers if the CAC "reasonably believes" that it is "necessary or desirable for the purpose of…public interest." The breadth of that power allows the politically-appointed head of the CAC (who reports to a politically-appointed cabinet minister) to sanction organizations based on something as vague and subjective as the 'public interest'.
"No piece of legislation, especially one that carries a sanction should be left to the whims of anyone, not even a judge, not to talk of a Registrar General of a commission," said Honesty Eguridu, a Lagos-based lawyer. "How can an important power to remove the heads of religious bodies and civil rights groups be left to the whims of an individual in a country where there is high level of corruption and where our institutions are very weak?"
Online suppression tactics
Sometimes, the government does not bother with making or amending laws which, at least, give citizens an opportunity to make inputs at hearings. Instead, they secretly impair the ability of civil society organizations to operate.
During the #EndSARS protests last year, websites of prominent organizations coordinating or supporting the protests were blocked by the Nigerian Communications Commission (NCC). It was not the first time that had happened under the Buhari government.
Three years earlier, the NCC blocked 21 websites on claims by President Buhari's security adviser that they were "threatening national security." The websites were deemed by government to be sympathetic to the cause of the secessionist Biafra movement. So, while soldiers fatally attacked pro-Biafra protesters on the one hand, the NCC disrupted access to websites considered too friendly to the cause, including that of Naij, one of the most visited news platforms in the country (Naij eventually had to change its name).
A digital rights advocacy group, Paradigm Initiative, sued the NCC over that incident but the case was struck out on a technicality. Gbenga Sesan, the executive director of Paradigm Initiative, told NewsWireNGR that "there must be other websites blocked by the government between 2017 and 2020, and we are probably not aware of them because you need to know the affected websites to be able to test."
According to Sesan, the NCC tacitly acknowledged in 2017 that blocking websites using broad, vague reasons was illegal. It proposed a "secondary legislation called the Lawful Interception Bill" to give it powers to do what it was already doing illegally. Agencies like the NCC can create secondary legislations by using powers given to them under an already existing law – in this case, the NCC Act of 2003. Secondary legislations are not brought to the national assembly, and so citizens do not get to have a say in their creation through public hearings. For that reason, Sesan and other activists opposed the NCC's secondary legislation. It stalled – but that did not stop the NCC from continuing to illegally target and block websites.
"It is unacceptable. Privacy is a constitutional matter. Freedom of access to information is established in the law. If you're going to do anything that will take the right to access or impact knowledge and information from any citizen, it has to be in line with the constitution. And telling a private organization to deny citizens access to information clearly contradicts the constitution," Sesan said.
An uncivil war on civil liberties
In the last two years, two government-supported bills, described by some activists as "daggers aimed at the heart of freedom of speech and expression," have been introduced in the national assembly. One of them seeks to prohibit "hate speech", and the other to regulate social media. Both are yet to be passed, but they suffer from a failure of vagueness and duplication of already existing laws, critics say.
The hate speech bill prescribes life imprisonment, or the death sentence, for speech that is "threatening, abusive or insulting or involves the use of such words in other to stir up ethnic hatred…" Its opponents have pointed out that not all offensive comments are hate speech, but the bill does not define what constitutes "threatening, abusive or insulting" hate speech.
"If passed, the bill could essentially become a tool to silence critics and attack free speech," said Ojigho. "If someone criticizes a politician from another tribe, what stops them from saying it is hate speech? They are going outside of what freedom of expression entails and it could become a situation where saying something they don't like, could get you accused of hate speech and punished."
As for the social media bill, the senate majority leader, Ali Ndume, opened a window into the minds of the bill's proponents when he said it was necessary in other to "define what you say or how you say it." Critics fear that exact outcome and worry that government is determined to stymie speech that does not conform to its version of events.
A section of the social media bill seeks to penalize people for transmitting false statements likely to be harmful "to the security of Nigeria, public safety, tranquility, and friendly relations of Nigeria with other countries" with penalties of up to three years in prison. Ojigho queried who gets to define what statements fall into each category. "The government? It is dangerous for government to claim a monopoly on truth," she said.
Her concern takes on added relevance when one considers that government officials and agencies are frequently called out for peddling and doubling down on falsehoods themselves. For instance, despite visual and eyewitness evidence to the contrary, Nigeria's information minister, Lai Mohammed, and the Army, continue to propagate stories that deny soldiers' roles in deadly attacks on Shiite protesters in 2018 and #EndSARS protesters in 2020. In pushing back, the government has made threats against organizations like Amnesty International, the International Criminal Court and CNN, accusing them of spreading fake news and attacking Nigeria.
Sesan highlights another problem with a section of the proposed social media bill. "I am worried about the fact that there would be an opportunity to outrightly shut down the internet, which is even a worse problem than DNS blocking. DNS blocking is what they have been doing, denying access to a few websites or platforms. But shutting down the internet completely, directing all service providers to shut down in the name of national security will be a major blow," he said.
Last month, a man was sentenced to six months in jail for insulting and defaming the governor of Jigawa state on Facebook. When the secret police arrested Omoyele Sowore, a former presidential candidate and fierce critic of President Buhari, one of the charges filed against him was cyberstalking. Opponents of the hate speech and social media bills cite examples like these in arguing that Nigeria already has laws to prosecute the alleged crimes the bills are supposedly meant to tackle.
"It is weird to say we need a social media law when you already have loopholes in Nigerian law to do the things you want to do including the illegal ones, and in some cases, you actually have the outright law like the Cybercrimes law which we are contesting at the Supreme Court," Sesan said.
The Cybercrimes Act—which Sesan's Paradigm Initiative is challenging at the Supreme Court having suffered losses in two lower courts—provides a chilling reminder of the impact these backend attacks can have on freedoms. The Buhari administration is using this law as a basis to prosecute six journalists accused of "cyberstalking" with potential jail time even though there is no strict definition of that word in the law. The implication is that journalists could be jailed for committing alleged crimes while doing their jobs without knowing that those are crimes.
Critics view these arrests over ill-defined offenses as a throwback to Buhari's military dictatorship and the infamous Decree Number 4 he signed in 1984. That ill-defined decree prescribed jail time for journalists who publish materials that bring the government or a public officer to "ridicule or disrepute". At least five journalists were prosecuted that year. The difference this time is that President Buhari promised that he had changed.