Doctors at Kogi Federal Medical Center begin Indefinite strike over armed attack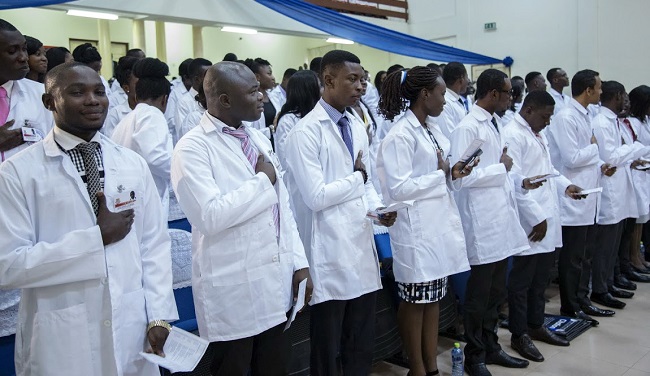 Doctors at the Federal Medical Centre (FMC), Kogi state, have embarked on an indefinite strike.
Arising from a meeting in Lokoja, the state capital, on Wednesday, the doctors said their lives are being threatened because of the state's "poor" management of the COVID-19 pandemic.
They said they are "totally withdrawing services across board" pending when their grieviances are met.
A communique announcing the strike, was signed by seven health workers' associations.
The heads of the association met hours after the doctors were reportedly attacked at the hospital by armed men.
The unidentified gunmen reportedly shot sporadically into the air to scare people away, then went to the records and admin department where they seized laptops and destroyed a few things. They ransacked the Medical Director's office, too. 
They also carted away laptops, valuable documents and destroyed some properties at the facility.
Reacting to reports of the attack, the Kogi state government says the attack was carried out by relatives of patients abandoned by the staff of the hospital.
In a statement, Kingsley Fanwo, commissioner of information and communications, said the relatives of the patients only embarked on a protest at the hospital.
"Preliminary findings revealed that the violence ensued when relations of patients in the medical facility protested against the failure of the management of the hospital to attend to them," Fanwo said.