Activist Awosanya says advocacy efforts against Police brutality, other issues, yielding results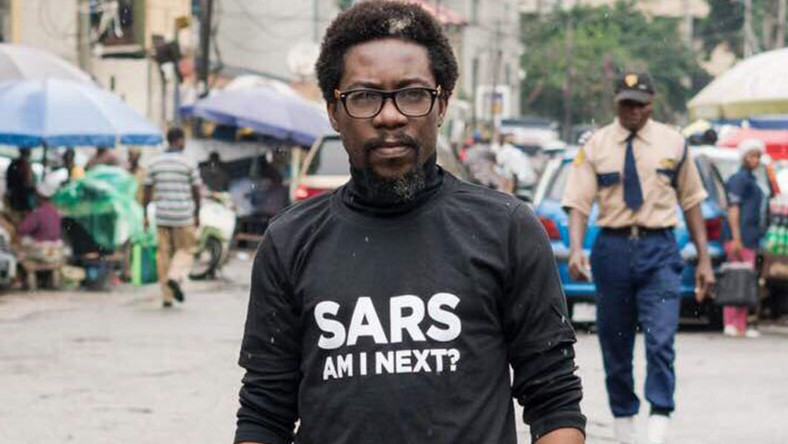 Estimated Reading Time: 5
Foremost campaigner against abuse of power and other corrupt practices by officers of the Nigeria Police Force, Segun Awosanya has explained some of the improvements recorded as a result of the advocacy efforts his organisation and other Civil Society Organisations have embarked on with the police.
Speaking in a Tweetchat with NOI Polls on Thursday, June 4, 2020, Awosanya said that some of the bottlenecks that previously hindered the identification of accused police officers have been dismantled.
Sega as he's fondly called said when his organisation, Social Intervention Advocacy Foundation (SIAF) was founded, there weren't any organisations who engaged in addressing critical matters around the justice system with emphasis on the extrajudicial killings of Nigerian youths without seeking political gains.
He explained that most of the previous campaigners have metamorphosed into politicians now "reinforcing what they used to criticize".
"We finally have an organization collaborating with several others on critical matters bordering on the criminal justice system, purely based on ecclesiastical altruism without a view to print posters and run for public office. That's a change.
"There's been many attempts over the years to push for Police reforms which have sadly hit the rocks mostly because of the intricacies involved in dealing with a systemic problem and also because most activists can't maintain a single issue for too long especially without a concrete answer to the formidable "What's in it for me?" question. Many who have fought for this in the past are politicians now aligning and reinforcing what they used to criticize." Sega said.
According to Sega, SAIF adopted an approach which sought to connect management consulting and research, towards integrating action and reflection including personal and organizational realities to establish the "much-needed partnerships between the key security agencies, the academia & industry practitioners for research-based solutions".
He said the organisation advocated for operational and governance models to be developed in order to put a stop to extrajudicial killings of young Nigerians.
Responding to a question on if "citizen engagement is absolutely key" in the reformation process, Sega said a supervisory committee made up of civil society and advocacy groups was a part of the provisions of the Police Reform Bill which is yet to be passed into law.
He said the Police can no longer be a judge in their own case.
"There must be citizens involvement in order for them to win public trust. We have been simulating this and it has been working for years."
"Citizens are encouraged to be a part of this movement." he said.
Sega warned Nigerian citizens to be respectful to police officers and not be negligent towards reports of abuse of power against fellow citizens. He emphasized that "what is happening to others is only warning us ahead. It could be anyone at any time. We must be our brother's keeper and be empathetic towards the pains of others".
Urging Nigerians to arm themselves with tools to report cases of police brutality and abuse of power, the social justice advocate pointed out that not all police officers are rogues, just as not all young Nigerians are "yahoo boys and prostitutes"
He argued that every citizen must be treated with respect and hold officers to account.
"Invest in spy pens and body cams if the police can't afford one yet. Get evidence and report even after the fact no matter how long it takes. Just be safe and avoid putting your phone in the face of police officers. It is not illegal to record them but show some respect.
"Respect begets respect. If your rights are infringed upon, that case is easily navigated provided you didn't make it worse.
"Police are victims of the system as well but nothing justifies the impunity, extortion & the rape of justice. Keep reporting." he said.
He noted that with the collaboration of top officials of the force, the gap between the police and the citizens is being reduced.
"People engage in crimes and rape justice simply because they believe their abuse of power, privilege, position and control makes them above the Law of the land.
"But they have being proven wrong severally. The police will attain its operational independence in the long run." he added.
During the lockdown enforced as a measure to reduce the spread of the Coronavirus on March 30, 2020, the National Human Rights Commission (NHRC) said 18 persons had been killed by the police as at April 2020 as compare to the virus which had claimed 12 lives.
At least 1,476 people were killed by state actors in Nigeria in 2019, says the Council on Foreign Relations.
In a recent survey by NOI Polls in February, 77% of Nigerians believed that police brutality had become more prevalent.
Awosanya is the number one go-to guy for Nigerians who have gotten caught-up in cases of police brutality and other abuse of power.
Many social media users attest that even if he's called upon in the middle of the night, he responds and springs to action in the defense of victims.
Speaking with NewsWireNGR, Awosanya said although reports of brutality had reduced by victims had dropped from "40-60 calls daily to 10-15 calls per day until the lockdown", his organisation now receives over 20 calls per day of reports of police brutality.
"This is an average since 2017. Majority of the calls are from FCT, Lagos and Ogun states with pockets of incidents in Edo, Rivers, and Eastern states.
"The spike on domestic violence has been alarming since the lockdown. And it also marks a period where many cases are springing up from past infringements.
"As you know we run data with the PCU and the raw data is yet to be made public as this ought to have been done with the IGP before making it public as a courtesy.
"If by end of June we are yet to get him to prioritize the presentation by the police Complaint Unit (PCRU) we will make all the data public from 2017 till date." he said.