Breaking: Video shows possible gory details of Policemen killed in Kogi bank robbery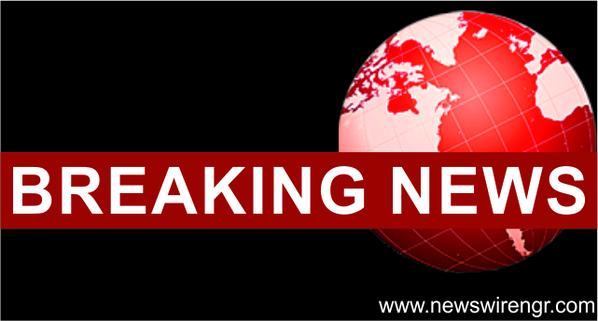 Estimated Reading Time: 1
A video clip of what was describe as the carnage left behind by armed robbers in Kogi State earlier today, Thursday, June 4, has emerged online.
The video which was uploaded by Usman Okai Austin (@Oma_igala1 on Twitter), political activist and blogger, showed several bodies of what looked like policemen lying lifeless in pools of their blood.
According to the News Agency of Nigeria (NAN), eight policemen and one civilian were killed when a gang of armed robbers in two vehicles attacked a police station and a bank in Isanlu, Kogi State.
The Divisional Police Officer (DPO) of the station, two policewomen and four policemen were killed in the attack.
The civilian victim was killed by a stray bullet during the attack.
Sources said the attack on the police station took place at about 1pm, after which the robbers went on to attack the bank close to the station, killing one of the policemen on duty.
The video uploaded by Usman shows a wrecked building built like most police stations in Nigeria, with the roof destroyed and holes in the walls.
SENSITIVE CONTENT
NAN said the armed robbers also set free all detainees in the detention facility.
An eyewitness, Segun Thomas, told NAN that the robbery operation lasted almost one hour.
"The robbers came in two vehicles – a bus and a car – with which they also escaped from the town" Thomas told NAN.
William Aya, the spokesman of the Police Command in Kogi, confirmed the robbery incident and the invasion of the police station, but added that the casualty figure was "still hazy".
"The Commissioner of Police, Ede Ayuba, has dispatched the Deputy Commissioner of Police in charge of the operation, to Isanlu to ascertain the true situation," he said.
Mr Aya promised to brief the press "as soon as details are available."
(NAN)