229 more people test positive to COVID-19 in Nigeria, infection exceeds 8000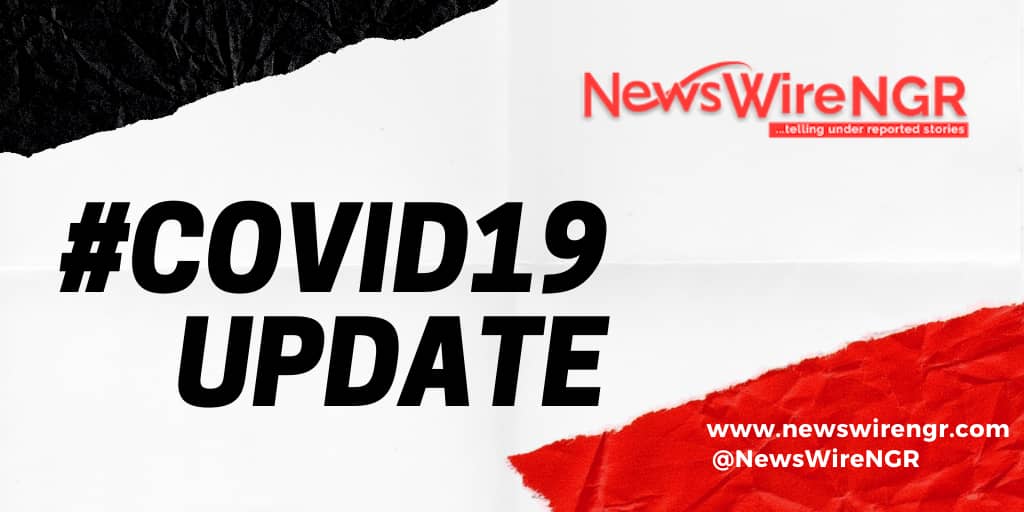 Estimated Reading Time: 1
Two hundred and twenty-nine (229) more people in Nigeria have tested positive for the coronavirus. This brings the country's COVID-19 cases so far to 8,068.
The Nigerian Centre for Disease Control (NCDC) announced this via Twitter on Monday night, 25 May, 2020.
The Update below shows the reporting States and the corresponding number of infections:
"229 new cases of #COVID19; Lagos-90 Katsina-27 Imo-26 Kano-23 FCT-14 Plateau-12 Ogun-9 Delta-7 Borno-5 Rivers-5 Oyo-4 Gombe-3 Osun-2 Anambra-1 Bayelsa-1 8068 cases of #COVID19 in Nigeria Discharged: 2311 Deaths: 233″…..
To continue telling under-reported stories, we need your support for the work we do, donate to https://paystack.com/pay
Also, kindly donate to the work we do using this interim PAYPAL ID https://www.paypal.me/NewsWireNGR.