Swiping for Love; The Halal Way of Seeking Intimacy Online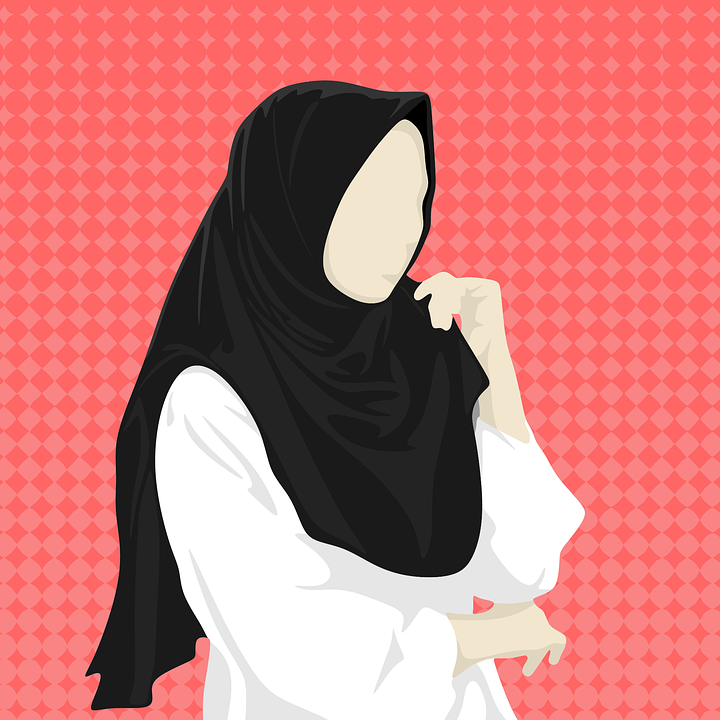 Estimated Reading Time: 6
I have a friend who has one advice to give on love: don't go looking for it. He believes that instead of actively searching for it, we should prepare for it. Preparation means being the best version of ourselves so we can be the best partners we can possibly be. It means working on ourselves: being more self-aware, identifying our flaws and working on them, being financially independent, etc. It means everything from knowing if we like flowers to how we want to spend our hypothetical €30 billion. When you are ready for love, according to him, it will find you; but if you go looking for it, you will project the ideas you have of your Prince (or Princess) Charming unto the first person to come riding through the gate.
However, as reasonable as this sounds, I often wonder if it is realistic. Statistics show that 18 percent of Nigerian brides are married by the age of 15 and 44 percent by 18. This amounts to a staggering 22 million child brides, more than a third of the country's girl population. According to a 2018 UNICEF report, Nigeria has the highest number of child brides in Africa and it can be assumed – judging by their undeniable childishness – that they did not have time to prepare for love. The truth is that they were simply married off to their parents' choice of a perfect spouse; love's got nothing to do with it.
In an attempt to address this problem and catch up to the rest of the world in terms of technological advancement, 23-year-old IT expert, Husain Aliyu*, created Arewa Up Matchmaking, a platform which aims to partner couples across Northern Nigeria. "I want the platform to be the reason why we have so many successful and happy marriages in Nigeria," he told me. Husain believes online dating has a place in the conservative societies of Northern Nigeria, having gathered more than 300 users with the female to male ratio of 4:1. His main challenge, though, is finding people with honourable intentions: how to filter users to people who are genuinely willing and able to get married. Husain brilliantly thought of an approval process, where an applicant has to be eligible to become a member of Arewa Up matching, which includes a membership fee of 2,000 NGN for men and 1,500 for women. When asked if that leads to much profit, Husain simply said no, "I did it to solve a problem."
While this problem is more common in uneducated families, the pressure to get married is not lost in well-to-do families; girls in Northern Nigeria are expected to get married by the age of 25 and for boys, as soon as they can afford to – whether at 28 or 34. One year after losing her betrothed just before the wedding was scheduled to take place, 30-year-old geologist Halima Wada* started feeling societal pressure to find another. "It went to a point where my parents will set up meeting from one person to another, all in the name of finding me a spouse," she explained to me, which made her realise that others are in a similar situation. This inspired her to start a matchmaking service provider, Halal Matchmaking, an NGO that seeks to facilitate Muslim marriages through social media. She believes that, if done the right way, marriage is one of the biggest achievements in life; but being rushed into such commitment may lead people into the wrong hands.
Within a year, Halal Matchmaking effectively facilitated over 20 weddings, with more than 20 on ground. She gets hundreds of requests daily on Twitter and Instagram. Parents also reach out to her, hoping to find spouses for their children; she has facilitated 5 such marriages in Nigeria and 1 in the United Kingdom. The overwhelming traffic on her site led her to create Halal Foundation, which aims to improve the livelihood of the less privileged, orphans and widows by educating and empowering them. The foundation hopes to start sponsoring Halal Match weddings, paying for Walima (wedding contract) as well as house rent for the first 2 years of marriage. "My major hope is to match and marry off hundreds and thousands of people – that alone will give me joy," Halima said to me. In line with this, she conducts some background research on individuals without their knowledge and has put in place consequences for people who sign up to her platform with dishonourable intentions, even though there hasn't been a need for that yet.
Despite its success, the platform does have its challenges; such as the lack of patience from users who expect immediate results. Some people may also find that the same problems they are running from in offline relationships follow them online; these problems include cultural bias, timeworn family traditions and a sprinkle of "what will people say?" They also have problems of their own, such as possible engagement with pseudo personalities (catfishing). Sadiq Murtala*, 25, matched with people whose online profiles on the Mawada app did not quite match their real-life identities. Still an undergraduate student of Electrical Engineering at Kano University of Science and Technology (KUST), he had hoped that he would meet the love of his life and have ample time to get to know her before marriage. In reality, he matched with three people, the last of whom took advantage of his vulnerability and cheated throughout the relationship. Now, a year later, he is still actively searching for love online.
But 28-year-old Mustapha Ali* did find the love of his life though the Muslim Matrimony app, which prides itself in being the largest and most exclusive matrimony service for Muslims. Her name was Sauda Tijjani* and she was from Yola, Adamawa state. Mustapha and Sauda soon started dating and according to him, "the love was very strong and truthfully done." They spent six years together as a couple, from 2012 when he was in the Federal College of Education in Gombe state. With the plans of getting married upon finishing his undergraduate degree, he went to Yola to meet her parents who received him with utmost hospitality. However, plans changed as Mustapha finished his third year of university, moving unto the fourth. Her uncle, as the eldest member of the family, decided that Sauda would marry her cousin, his son and she was forced to drop out of school to become a housewife. In her family, the eldest member hands over the girls in marriage, with or without their approval.
Mustapha believes that culture played an important role in breaking his relationship with Sauda. Despite both of them being Fulani, her father stated that the uncertainty of his background played a role in their separation. Mustapha – now pursuing his postgraduate degree at the Ahmadu Bello University in Zaria – told me that for happiness to be found with a swipe, the platform must be designed and developed with the typical Nigerian in mind. This way, it will be able to cater to the needs, literacy and societal aspirations of our people.
Mustapha has since deactivated his account and has given up on finding love with a swipe, but offline, he is holding out a candle of hope. But would I consider swiping for love? I honestly don't know. On one hand, I imagine what love story I would have to tell my children about how I met their father and "through an app" does not exactly sound like a fairy-tale; but on the other hand, I met the last person I was undeniably and passionately in love with on Twitter. Ultimately, I just want a love that is patient and kind; a love that does not envy, boast and is not proud. And if I find it through an Instagram ad, well, so be it; but one thing I know for sure is that I definitely won't go looking for it. It will have to find me.
*Names changed to protect the identities of interviewees.