Surviving Coronavirus Disease in Nigeria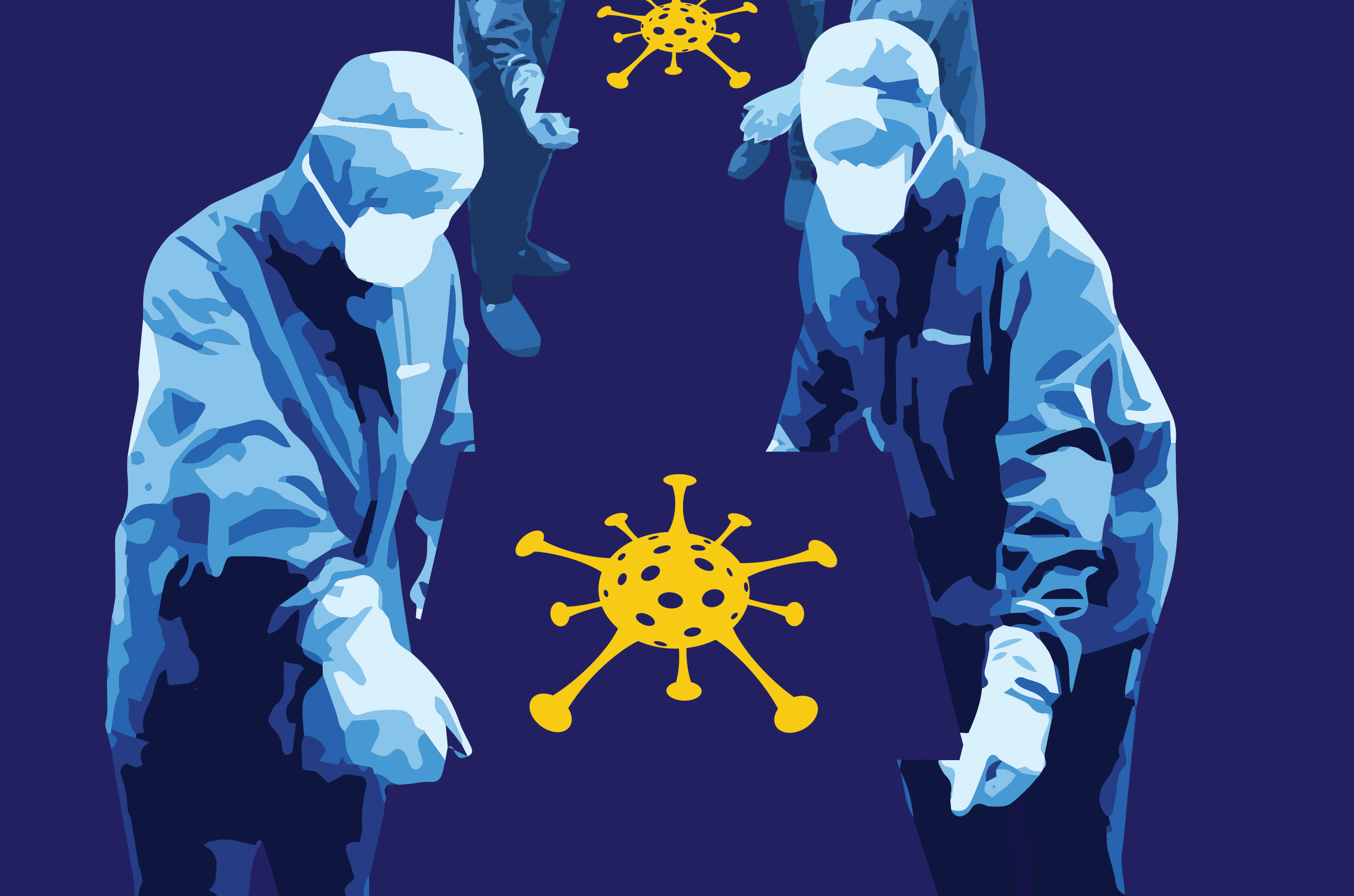 Estimated Reading Time: 7
I know two people who tested positive for Corona Virus Disease (COVID-19). As soon as I heard about their condition, I called to wish them well and a speedy recovery.
To my surprise, they both sounded calm and hopeful that they would recover in no time. They had already been observing the social distancing protocol and had put in place plans of going to the isolation center.
Most importantly, they had hope. I had actually expected them to panic and after speaking to them, I realised that the first step towards surviving a plague was not panicking; followed by trusting the system and changing your mindset. Indeed, all three steps require some level of hope that we will, in fact, survive the plague.
There are many people who tested positive for the viral disease but have since recovered. On April 8th, research conducted by Johns Hopkins University showed that more than 300,000 patients who had tested positive had recovered globally.
On the same day, it was reportedthat a total number of 44 patients across Nigeria had recovered from the viral disease.
Narrating her story on Twitter, Oluwaseun Ayodeji Osowobispoke about finding inspiration to fight to live from the quote on her wall: "Don't quit. Endure now and live the rest of your life as a champion." She is the Executive Director of Stand To End Rape Initiative (STER), which hopes to create a society where women, men and children are free from rape and sexual violence and in the aftermath of testing positive, she had considered creating a succession plan for the non-governmental organization.
Ayodeji told Aljazeerathat while in isolation, "some of the nurses would come in and encourage me, say a word of prayer for me." She has since tested negative twice and has been advocating against the stigmatizationof COVID-19 patients and survivors. Two governors who tested positive – Nasir El-Rufai of Kaduna state and Bala Mohammed of Bauchi state – have now recovered. The two people I know, too, have tested negative twice and have since left the isolation centre.
As Nigerians, we are not used to trusting the system. It is generally believed that the federal and state governments have not given us reason to believe they are capable of addressing our needs. However, this time, they seem to be doing everything in their power to prevent the spread of the virus. The federal government has put three major states on lockdown (Lagos, the Federal Capital Territory and Ogun) and some state governments have implemented that strategy in their states in an attempt to contain the spread of the virus. It has also continued its feeding programs to ensure that even during the crisis, Nigerians are not going to bed hungry.
The Federal Ministry of Education has since ordered the closure of all schools at every level (primary, secondary and tertiary), in addition to the closure of Mosques and Churches. Mosques and churches are empty (which is very uncommon for Nigeria) and unsurprisingly, this ended in threats, force and arrests.
The Nigeria Centre for Disease Control (NCDC) has also been more than helpful. They have been transparent about their findings – updating number of the confirmed, discharged cases and death list daily, sending out weekly updates on their progress, etc.
The Director-Generalof the Nigeria Centre for Disease Control (NCDC), Chikwe Ihekweazu, has said 90 percent of COVID-19 patients recover without any medical intervention. "We should remember that 90 per cent of these patients recover without any intervention. So, if you take something and say you recovered and that something is why you recovered, it doesn't quite add up. So, hopefully, there will be some treatment emerging over the next few years but remember that people recover from many viruses; that's the way it happens."
The DG noted that the most important thing a COVID-19 patient usually requires is support for the body to recover by itself. "What happens is that the body is supported to recover on its own. So, you go to a hospital and for COVID-19, you're given oxygen. Oxygen is not really a treatment; it's to keep you alive for long enough for you to recover yourself".
NCDC is also working with telecommunication companies to send out text message reminders to wash hands frequently, to call their toll-free number when experiencing symptoms, to clean all surfaces, etc.
By the 24th of April, a total of 1182 cases had been confirmed across the country of which 222 patients had been discharged and 35 had died.
According to the NCDC, "every state in Nigeria has identified a treatment centre with minimum capacity needed to manage a case."
The Emergency Operations Center (EOC) – which works with the Ministry of Health and development partners – has been working tirelessly to bring an end to the plague. In Kano state, the government has inaugurated a taskforce committee on COVID-19, which is chaired by the Deputy Governor, Prof Abdulrazaq Habib, and includes other key members of Kano State Ministry of Health.
The state has also set up an isolation center at Kwanar Dawaki facility which is well-equipped with ventilators for upto 72 patients of COVID-19 and another at Sani Abacha Stadium, which can cater for up to 500 mild patients. A 24-hour emergency call center to report suspected cases has been set up at the Kano EOC, which works hand-in-hand with the state coordinator, who is in charge of sending a rapid response team to the caller.
"The Kano state government, Healthcare personnel and security personnel are doing their best to limit the spread of Covid-19 and with compliance from the citizens, it will be achieved.," Hauwa Sabo, intern at EOC in Kano, told NewsWireNGR. "Teamwork is key in situations like this."
The taskforce has set up several subcommittees and is working with traditional rulers and the Ulamas (Muslim scholars and clerics) to use their influence to curb the spread of the virus.
There are many NGOs that are using their platforms to fight against COVID-19. Angels of Hope Foundation – a non-governmental organization that is aimed at changing the lives of orphans, traumatised women and people living with special disabilities – is currently busy with its COVID-19 relief materials distribution project. "We certainly cannot win the fight alone. We need all resources mobilized and all hands-on deck; that is why we partnered with some NGOs to form an alliance," Umar Abdulmalik, the founder of the foundation, told NewsWireNGR. So far, they have provided for more than 100 low-income families and before the end of May, they intend to provide for at least 10,000 such families across the country.
This all-hands-on-deck protocol is working in several other Nigerian states across different sectors. For the country to curb the spread of the disease, civilians need to trust the system, follow instructions and protect themselves, others and their environments. All these, and many more, are preventive measures put in place to contain the spread of the virus across the country.
The last step towards surviving the epidemic is changing your mindset. This changes the whole narrative. Instead of "lockdown", think of it as "staying in"; this opens doors to many opportunities. Thinking of it as lockdown cages you; you feel imprisoned in your own home and it stops you from enjoying activities you normally would. Staying in makes you excited about learning a new language, reading as much as you can, watching a TV show, learning to cook, sew, crotchet and having time to write even if it is one page at a time.
In the spirit of proactivity, the private sector is also not left behind in the fight against the COVID-19. In addition to Firstbank and Guarantee Trust Bank, the International Business Machines Corporation (IBM) is keeping Nigerian students and youths occupied. Not only is the company teaching digital skills to 44 university students across the country, it is also working with the federal government to make the youth are being productive during this period.
In partnership with IBM, the Ministry of Youth and Sports launched the 'DigitalYouth Nigeria' program that aims to help Nigerian youth with skills acquisition. Through the Ministry of Communications and Digital Economy, the corporation is providing Nigerian youth with its 'Digital Nation Africa' Platform, where they can have access to over 200 hours of learning and 85 free courses.
Having hope is important; in Nigeria, having faith is even more so. From religious texts, we learn about the Egyptian plague during the time of Moses and how they survived an epidemic that was even worse than ours.
In recent times, West Africa survived Ebola virus. This is just another battle we are fighting – one we have outsourced the help of everyone in our community to fight, one we have recruited soldiers to join in and stand by our side. This is a fight against an invasion, and we are already winning.