Nigerian Social Media Bill scales second reading at Parliament, defaulters to pay N10 million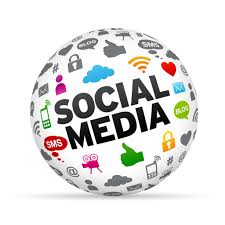 The Senate on Tuesday passed the bill for an Act to make provisions for the protection from internet falsehood and manipulations and related matters, for a second reading.
The bill entitled, 'Protection from Internet Falsehood and Manipulation 2019', passed second reading sponsored by the Senator representing Niger East Senatorial District, Sani Musa.
Senator Sani Musa said "While the internet has democratised information, the fact remains that it has also been a weapon in the process which is why governments across the world trying to mitigate the risks associated with information transmission via internet by monitoring abuse and deliberate misconduct,".
He added that "One of the disadvantages of the internet is the spread of falsehood and manipulation of unsuspecting users."
The Penalty for defaulters according to the bill, "goes up to N300,000 for individuals and up to N10 million for corporate organisations and imprisonment of up to three years or both,". 
Only Senator Chimaroke Nnamani, a former governor of Enugu State, spoke against the bill while Senator Bala Ibn Na'Allah raised a constitutional point of order to caution the red chamber against its passage.
"I not only opposed to this bill, I condemn it in its entirety. Based on our constitution, there is freedom of information and freedom of speech," he said.
"There is a cybercrime act that deals with this issue. There are also laws that deals with false information, libel, slander and so on. Yes, fake news has done a lot in America and other countries but they have not brought any law to deal with it."
However, Senators Ibrahim Gobir, Elisha Abbo, and Abba Moro supported the bill in their various contributions during the debate that lasted about 10 minutes.
The Senate President, Ahmad Lawan, put the passage of the bill for a second reading to a voice vote after confirming that no senator was ready to speak against it.
The majority of the lawmakers in the chamber unanimously voted in support of the bill and it was read the second time.