The Circle of Poverty And How Nigerian Job Seekers Are Paying The Price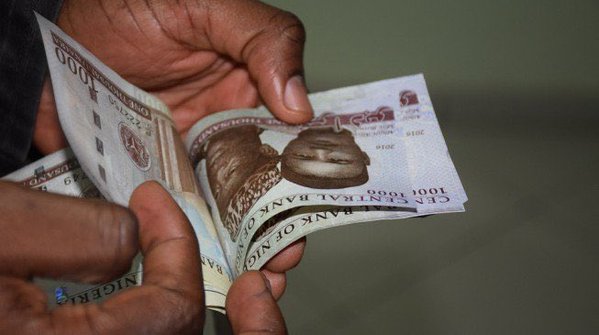 Estimated Reading Time: <1
By Mercy Abang
Five years ago, Akin-Jide Ojo, then 23, completed his tertiary education at the Ladoke Akintola University of Technology, Ogbomosho, in Oyo State Nigeria. He proceeded to serve as a youth corps member in Taraba state living on stipends during the mandatory service year conferred on all university graduates in Nigeria shortly after school.
After that, Ojo went in search of opportunities like every other young Nigerian.
He had always wanted to work in the Nigerian military or with a para-military organisation. Now 28, he first learned of an opening for employment at the Nigerian Federal Road Safety Corps – the government Agency with statutory responsibilities for road safety administration – on a whatsApp group. His application came with a price, literally.
"I paid 300,000 thousand Naira so I could get that job" he said, shaking his head in disbelieve. "I needed to confirm the whatsApp broadcast so I approached a Road Safety officer who confirmed it".
His 55-year old mum, Mrs Funke Ojo, who raised all her 3 kids by herself, continued to support him when he came back to their home in the satellite area of Mararaba, approximately about 70 kilometers to Abuja, Nigeria's Federal Capital Territory.
Ashamed, he began fighting hard to get a job at all costs. Like every other Nigerian graduate fresh from school, it is almost traditional to give back to parents after being trained to the university level, so he had hoped to be able to take care of his mum. He still hasn't.
There are others in the same predicament. According to National Bureau of Statistics published by Trading Economics, unemployment rate in Nigeria increased to 14.2 percent in the last quarter of 2016 from 10.4 percent same quarter in 2015. It is the highest unemployment rate since 2009 as the number of unemployed went up by 3.5 million to 11.549 million while employment rose at a slower 680.800 to 69.6 million.
And desperation is leading them to pay to get in line for the available jobs. "Most young graduates pay hundreds of the Nigerian naira bribing agency heads in a bid to secure jobs", affirms Lawrence Idoko, (real name withheld) a retired senior director with the nation's federal civil Service.
"FRSC alone is only one sector in the country's job bribing scandal, an atomization of how corrupt the Nigerian system has been", he reiterates. "National Assembly members (the lawmakers) have had to instruct agency on preferred candidates they want employed. It has opened doors for agency heads too to demand bribe from job seekers".
An overwhelming percentage of Nigerians will accept a bribe when offered or pay a bribe when demanded, reveals the Nigerian Corruption Survey 2017 published by the National Bureau for Statistics (NBS). The Nigerian Corruption Survey, which revealed how different forms of corruption affect daily life of the average Nigerian citizen, is being published for the first time.
Mr Ojo, said he was asked to pay the amount by a senior director in the FRSC whom he didn't want to mention his name for fear of being hounded. He looks helpless as he explains the trauma he put his widowed mum through.
"This country will break any strong man – I feel helpless", Ojo confesses. "My mum sold her plot of land because she wanted me to get that job. after the money was paid I couldn't get the job – I was threatened never to talk about it", .
He has seen people who pay as much as 500,000 naira ($1,500) to get into the Nigerian customs, the police and other agencies in Nigeria. "Bribing for a job is normal, you have to survive". He maintained.
"I paid N120,000 to get my job" – a police Constable also in the Federal Capital Abuja mentioned. "Please don't quote me. It is a normal thing."
The middle-aged constable was shocked during his dialogue with this reporter that the issue of bribes for jobs was shocking. He said it has become a norm and it was introduced by the Ministers, Governors, Presidents and mostly influential elites who started by bribing their kids into the "Juicy" ministries, parastatals and government agencies to gain employment.
"The agency heads also did not want to be left behind, they also joined in the trade". The constable added. "When you graduate, you bribe before you gain employment".
While Ojo goes around with his resume, hoping his prayers for a job will be answered someday, he regrets failing his widowed mum who survives from the brisk business she does along Mararaba highway to survive.
While the poor pay, the rich benefit through job racketeering.
Job racketeering is almost an everyday scandal in Nigeria even after two years of the Muhammadu Buhari presidency which rode to power promising to stamp out endemic corruption; agencies like the Central Bank of Nigeria, Immigration Service, Police, and the NNPC have all at one point or the other been involved.
From roadside allies to officials within the agencies, most organizations on a regular send out advertorials denying claims of having openings.
In 2016, 91 people tied to influential and highly placed Nigerians were offered juicy appointments by the Central Bank of Nigeria (CBN) in a hiring process that was highly secretive.  The list of beneficiaries of the CBN's job largesse included a daughter of former Vice President Abubakar Atiku, a son of Mamman Daura, a nephew of President Muhammadu Buhari and one of the closest members of the president's inner circle, a son of the Minister of State for Petroleum Resources, Emmanuel Ibe Kachikwu, a daughter of former Speaker of the House of Representatives, Ghali Na'aba, also daughter of the Inspector General of Police, Solomon Arase, with a son of the Minister of Internal Affairs, Abdurahman Danbazzau and at least 86 others.
The CBN's Director of Human Resources, Chizoba Mojekwu, was reportedly redeployed as the bank's Director of Capacity Development and IT after CBN Governor, Godwin Emefiele, accused her of being behind the leaking of the list – until date no one was prosecuted as a result.
During the last administration, former Minister of Interior, Abba Moro was also involved in job racketeering.  During the ongoing trial, a prosecution witness, Bilkisu Mohammed revealed how funds accrued from the ill-fated recruitment exercise conducted by the Nigeria Immigration Service, NIS, on March 17, 2013 was spent by Drexel Tech Nigeria Limited, the company contracted to provide online enlistment and e-recruitment services by the Interior Ministry.
?Former Minister Moro and 3 others are being tried by the Economic and Financial Crimes Commission, EFCC,  before Justice Nnamdi Dimgba of the Federal High Court, Maitama, Abuja.
The exercise was carried out in a negligent manner leading to the death of several applicants in various recruitment centres across the country.
The EFCC is prosecuting Mr. Moro alongside a former permanent secretary in the ministry, Anastasia Daniel-Nwobia; a deputy director in the ministry, F. O Alayebami; one Mahmood Ahmadu (at large), and Drexel Tech Nigeria Limited on an 11-count charge bordering on procurement fraud and money laundering.
As the case continues in court, Nigerian universities are preparing for another round of convocation activities, which will release a further 500,000 estimated graduates, swelling the labour market. The cycle of poverty continues.
 ____________________________________________________
Mercy Abang is a Freelance Journalist, focusing her work on development Journalism, under-reported or never reported stories mostly ignored by mainstream media organisations – She doubles as an International media fixer– She tweets at @abangmercy.. Mercy is the 2017 United Nations Journalism Fellow and budgIT Media fellow for 2017.