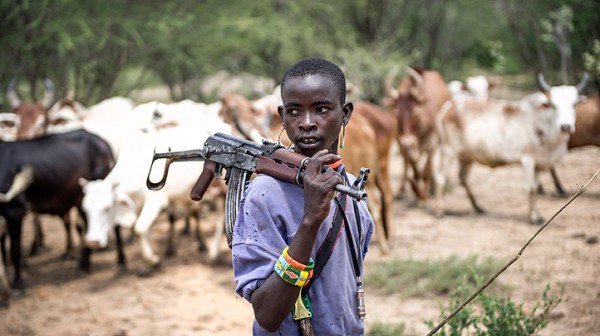 Johnson Suleiman, senior pastor of the Omega Fire Ministries Worldwide, has instructed his security aides to kill any Fulani herdsman who comes around his church premises.
Suleiman, who recently made headlines for firing one of his pastors for investing the money of the church in the ponzi scheme, MMM, said someone had informed him of the plot to attack his church.
The fiery preacher said he was not bothered over the alleged plot, but advised his members to be at alert.
"Somebody called me on phone and asked, 'Are you alone? I said 'Yes'. He said: 'I want to tell you something' and I said, 'What is it?'," Suleiman told his congregation last Sunday.
"He said, 'There is a plan to send Fulani herdsmen after you and I said 'Ok', and the person said I should be careful and I said, 'Careful for what?' He said 'They are just going to run into the road like herdsmen and begin to cause confusion and while your security men clear them and you come out, they will open fire'. Then, I said 'Okay'.
"After about a week, he called me and said 'They might bring them around church premises'. I said 'It's okay'. And I told my people, any Fulani herdsman you see around, kill him. I have told them in the church here, that any Fulani herdsman that just enters by mistake, should be killed. If they are busy killing Christians and nothing is happening, we will kill them and nothing will happen."