Johnson Suleman, popularly known as Apostle Suleman or AJS, is a Nigerian televangelist, senior pastor, and general overseer of Omega Fire Ministries International.
His church which was started in 2004, has its headquarters in Auchi, Edo State.
Before founding Omega Fire Ministries, Apostle Suleman worked as an assistant pastor in the Armor of God Church in Lagos.
He regards the General Overseer of The Redeemed Christian Church of God (RCCG), Pastor Enoch Adeboye, as his "spiritual father" and pledged loyalty to the late Archbishop Benson Idahosa.
Biography
Apostle Suleman was born on 24 March 1971 in Edo State, Nigeria. As at 2022, he is 51 years old.
He was born into a Muslim family. His father's name is Imoudu Sule, a well-known business mogul and politician in Auchi, Edo State.
A few days after he was born, some Prophets reportedly visited his parents with a message from God. When his parents desired to know what the message was, they said God told them "a prophet who would minister in God's presence has been born.
His parents refused to listen further because they were Muslims and did not see the possibility of their son leaving their fold.
Meanwhile, throughout his teenage years despite attending going to the mosque with his father, his heart belongs to another religion.
He would later joined the Christain faith while in secondary in Bauchi but withdrew due to pressure.
Apostle Suleman later reconnected with destiny in Benin.
On how he became fond of Pastor Adeboye, the RCCG General Overseer, Apostle Suleman in an interview, said; "In 1992, I came to Auchi to visit my father as a believer. By then, I was only preaching in minor places. One day, I was told about a program in a church. Pastor Adeboye was preaching during the program, and he knelt down to pray. When he got up, he called God 'my daddy.' I got angry at first; then he said again that we had a madman outside.
"Immediately they brought the mad man, he said to us, let's worship 'my daddy'; after the worship, the mad man got healed. The funny thing was Adeboye was very calm when saying this. I was just speechless because I never knew God's plan for me through him.
"After the program, I didn't bother following him up because the late Benson Idahosa was my spiritual father in the lord, and I can't betray him. My father in the lord died in 1998 in March, and I was now fatherless. So another crusade where over 4 million people (lekki 98) gathered, God used Pastor Adeboye greatly with the word of knowledge. I was still observing.
"About 2006, I went into prayer, and something happened. I wrote names of pastors around the world that I wanted to be like. Funny enough, the late Benson Idahosa was number 10. God left others and answered the one about Pastor Adeboye. Why? I don't stand in one spot while preaching, but pastor Adeboye stands in one spot. The holy spirit told me to pattern my ministry with Pastor Adeboye. I became calm while preaching because of Pastor Adeboye".
Education
He had his primary, secondary and tertiary education in Edo state. His secondary school was in Auchi, his hometown.
Apostle Johnson Suleman studied Mass Communication in the University of Benin (UNIBEN). This was followed by a master's degree in human resource management and later a doctorate in the same field.
Family
AJS is married to Rev. Dr. Lizzy Suleman and they both have five children — four daughters and one son.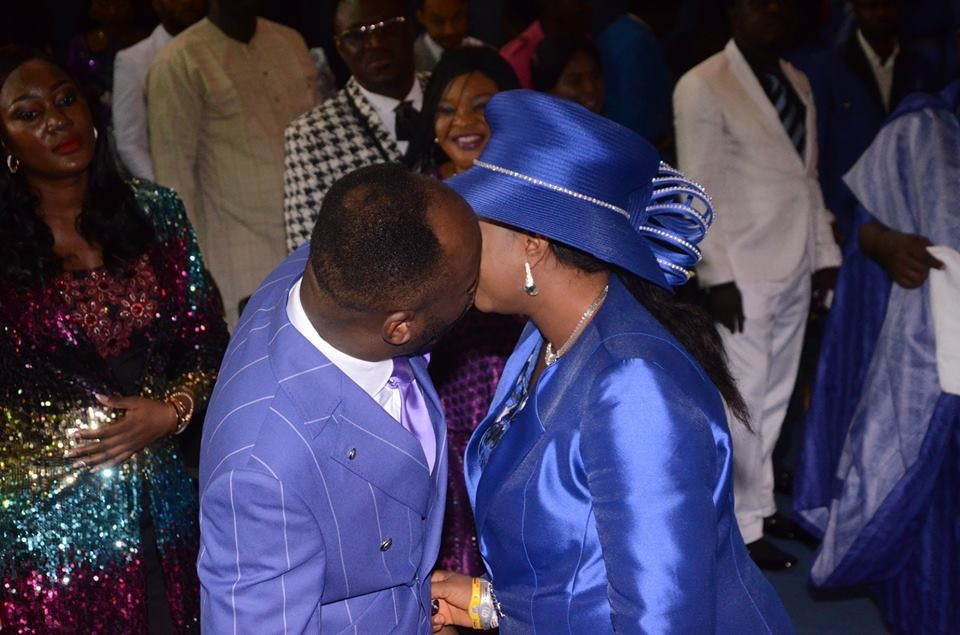 Dr Lizzy was born in Kano, Central Nigeria on the 28th of February several years ago to the family of Mr. & Mrs. Abinya.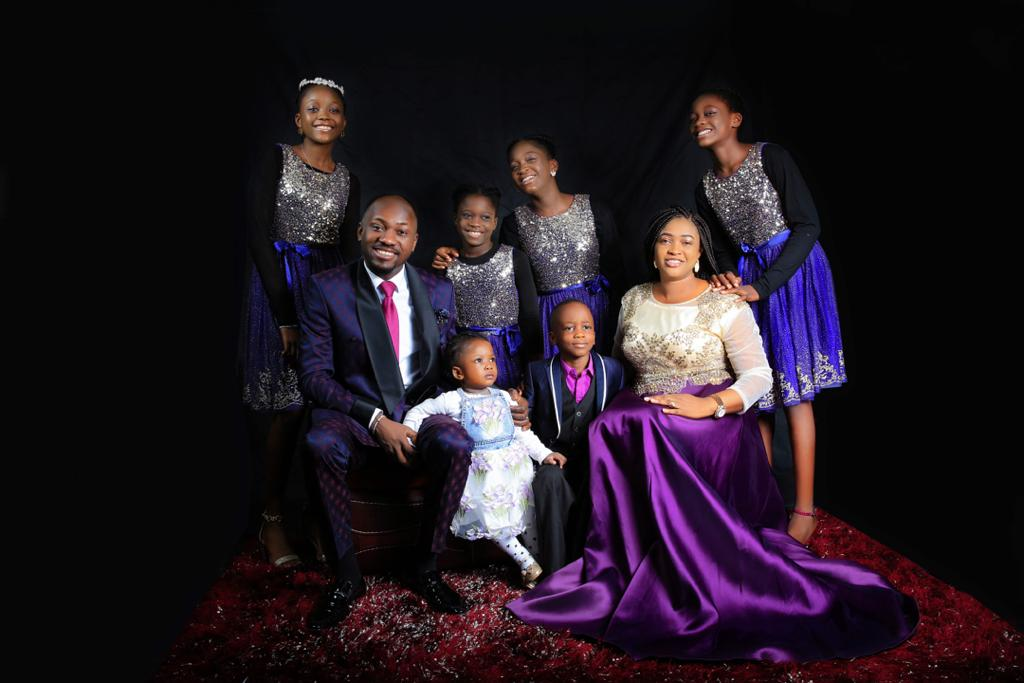 Their children names are:
Favour Vanessa Johnson Suleman
Divine Johnson Suleman
Love Johnson Suleman
Mirabel Johnson Suleman
Ebenezer Johnson Suleman
Controversy
Apostle Suleman is not new to controversies. Over the years, both his prophecies and personal life has been the subject of public discussion.
A Nigerian actress, Chioma Ifemeludike alleged she had sex with the cleric twice and was paid N500,000 for her troubles, but the memory has continued to torment her.
The Inspector-General of Police in 2021 ordered an investigation into the allegation that Apostle Johnson Suleman slept with the wife of a former pastor of his church, Pastor Mike Davids and threatened his life.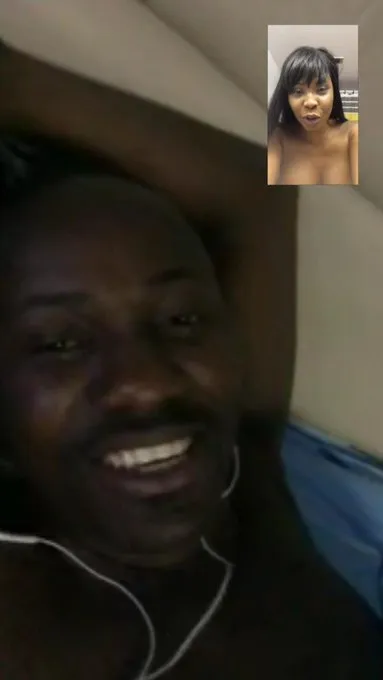 Canada-based Nigerian gospel singer, Stephanie Otobo, in 2022 alleged that Apostle Johnson Suleman tried to poison and kill her.
She also shared some nude pictures and video chats she claimed were between her and the cleric.
An Instagram blogger in 2022 accused Suleman of sleeping with a number of Nigerian actresses.
However, some mentioned Nollywood actresses took to their social media pages to out rightly debunk the allegations, while some deliberately ignored.
Halima Abubakar, an erstwhile famous actress had accused the controversial cleric of reneging on his promise to marry her and said he was behind an undisclosed life-threatening ailment that had plagued her for years.
The cleric (Suleman), however in a suit filed by his lawyer, accused Halima of defamation, blackmail and publishing demeaning statements about him.
Awards and Recognitions
2017
Apostle Johnson Suleman received the key to the city of Stonecrest in Atlanta, Georgia, confirming him a recipient of the highest honour to be given by the state.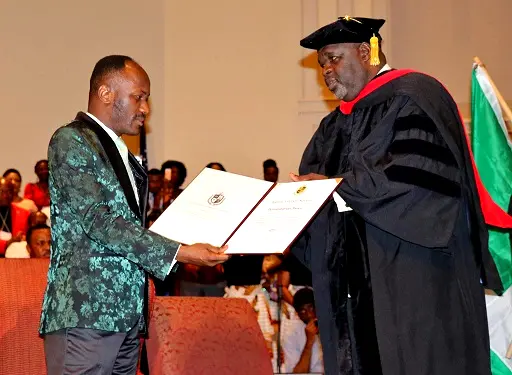 The key to the city was presented by the Mayor, Hon Jason Lary at a colourful ceremony at Big Miller Grove Missionary Baptist Church, Lithonia, GA.
2021
He was awarded Edo Man of The Year Award in UK by JJBarry conglomerate.
Net Worth
With a networth of about $10.5m, Apostle Suleman is ranked as one of the richest pastors in Nigeria.
---
Disclaimer
The information in this article was curated from online sources. All details cannot be independently verified by NewsWireNGR or its editorial team.
Always visit NewsWireNGR for latest naija news and updated naija breaking news.
NewsWireNGRLatest News in Nigeria
Send Us A Press Statement/News Tips on 9ja Happenings: [email protected]
Advertise With Us: [email protected]
LISTEN to NewsWireNGR PODCASTS