Sad Day: Military Plane Carrying 92 People Crashes Into Black Sea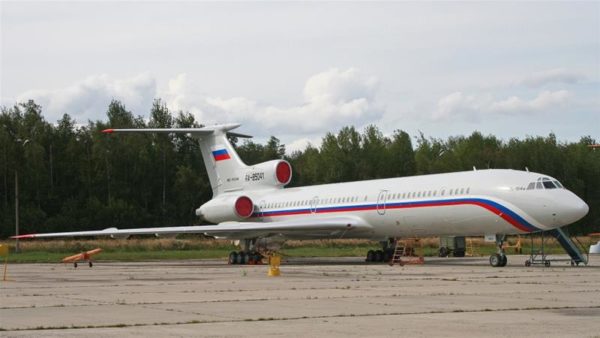 A Russian military airplane carrying 92 people including a famed army choir has crashed into the Black Sea shortly after taking off.
Aljazeera reported that local news agencies said the Tu-154 plane departed from the Southern Russia city of Alder on Sunday morning and was heading towards Latakia in Syria.
A list of passengers and crew published by the ministry showed that 64 members of the renowned Alexandrov Ensemble, the army's official choir, and its conductor Valero Khalilov were onboard.
Members of the choir were traveling to Syria to celebrate the New Year with Russian Troops. There was no word on possible survivors.
The Russian defense ministry said that the Alexandrov Ensemble was to perform at the Khmeimim airbase, the main base of operations for the Russian military campaign in support of the Syrian government.
Major General Igor Konashenkov, a ministry spokesman, said parts of the plane had been found rs in the at a depth of about 70 meters in the Black Sea about 1.5 km off the coast near the City of Sochi.
Search operations are still ongoing as four ships, five helicopters and a drone are working in the area, Konashenkov said.
According to Aljazeera, reports claim that the passengers include journalists and military officials. The plane was carrying 82 passengers and 10 crew members.
The Russian President Vldamir Putin has expressed his profound condolences to the families and loved ones of the victims of the crash and has declared Monday as a national day of mourning.