Just In: "Obasanjo Is Most Corrupt Ex-President Nigeria Ever Had" – Says House of Reps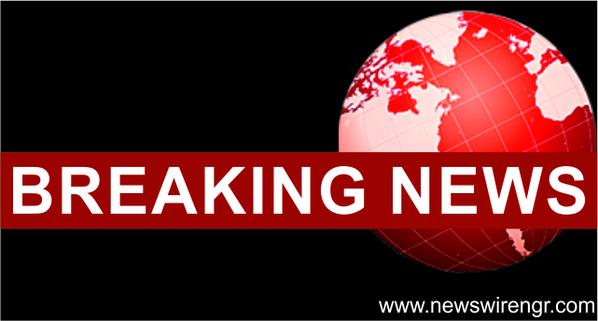 Estimated Reading Time: <1
The members of the House of Representative are saying a former president, Olusegun Obasanjo, is the most corrupt president Nigeria ever had.
"Lest we forget, the person who introduced corruption to the National Assembly is Chief Olusegun Obasanjo. He birthed the 4th Republic National Assembly with corrupt practices from day one; indeed the first day of the Republic.
"He bribed the PDP, ANPP and AD legislators on their inauguration in 1999 to vote against the majority candidate of the PDP, (the late) Dr. Chuba Okadigbo. That was how Senator Evan Enwerem became the Senate President.
"Have we forgotten the sacks of money displayed on the floor of the House of Representatives, being bribe money paid by Chief Olusegun Obasanjo to some honourable members to impeach the Rt. Hon. Speaker, Ghali N'abba?
Chairman, Committee on Media and Public Affairs, Mr. Abdulrazak Namdas..
NewsWireNGR recalls that Former President Olusegun Obasanjo had on Wednesday railed against unbridled corruption that allegedly pervades the National Assembly, calling on President Buhari to step in.
The former leader said the nation's top lawmaking body missed an opportunity to reform itself when it 'ganged up' against a whistleblowing lawmaker.
"If the Judiciary is being cleaned, what of the National Assembly which stinks much worse than the Judiciary?" Mr. Obasanjo queried.
Mr. Obasanjo, who led Nigeria twice from 1976-1979 and again from 1999-2007, said the lawmakers have become ruthless and shameless about their behaviour, a condemnable act he said Nigerians should no longer tolerate.
"They are blatant in their misbehaviour, cavalier in their misconduct and arrogant in the misuse of parliamentary immunity as a shield against reprisals for their irresponsible acts of malfeasance and/or outright banditry," Mr. Obasanjo said.
"We should not continue to live with the impunity and corruption of the National Assembly."
The attack was part of a speech he delivered at a forum in Lagos on Wednesday afternoon, during which he chafed the Nigerian parliament as "a den of corruption" controlled by "a gang of unarmed robbers."
"Look at how re-current budget of the National Assembly with the so-called constituency projects has ballooned since the inception of this democratic dispensation.
"What were their budgets in the 2000, 2005, 2010 and 2015? The revelation was both alarming and scandalous. Once, when I was President, I asked outside auditors, both normal and forensic, to audit the account of the National Assembly, they frustrated it on the basis of separation of power.
"They claimed they had oversight responsibility for their corruption and misdemeanour and nothing can be done. It is like asking a thief to watch over himself," Mr. Obasanjo said.