Nigerian Senate 'Hurriedly' Amends Code of Conduct Tribunal Act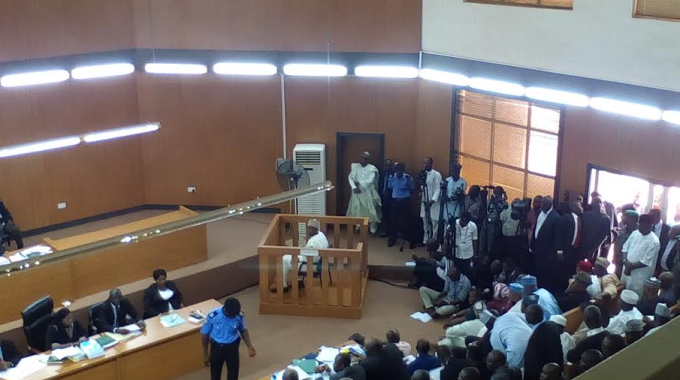 Estimated Reading Time: <1
The Nigerian Senate has passed an amendment to the Code of Conduct Bureau and Tribunal Act.
The Senate made the amendments at plenary on Thursday.
The amendment comes more than three months after the House of Representatives passed a similar bill amending the CCB, Code of Conduct Tribunal (CCT) Act.
The amended Act makes it compulsory for the bureau to ensure that any one, who violates the provision stated in the Act, would be given a fair hearing before any reference to the Tribunal.
The amendment to Section 3 of the Act now includes a paragraph (e) which says "upon complaint(s) of any breach or where it appears to the Bureau that there is a breach of the provision or this Act, the person concerned shall be given particulars of such non-compliance or breaches to explain before any reference to the Tribunal".
Section 4 (2) was also amended to substitute the word "President" with "the National Assembly" as the one to appoint members of staff of the Bureau and exercise disciplinary control over them.
The senate fixed the age of entry to the bureau at 50, and the number of members of the tribunal to sit in judgment on a case at three.
Senate President, Bukola Saraki is currently facing a 16-count charge of false declaration of asset while he was governor of Kwara state.
He has since denied the charges.
Saraki had challenged the jurisdiction of the CCT to try him.
He further said that the Code of Conduct Bureau did not give him the opportunity to react to the alleged discrepancies in his asset declaration form before his prosecution.
However, he has lost his appeals at the Federal high court, Appeal Court and Supreme Court