Alleged False Asset Declaration: Again, Senate President Bukola Saraki Loses Bid To Halt CCT Trial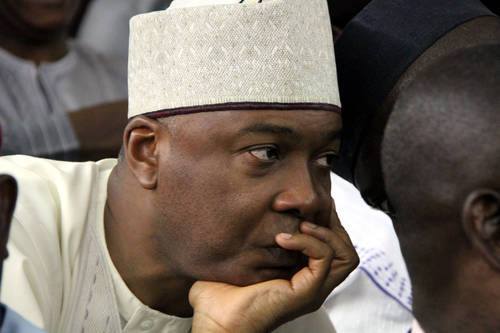 Estimated Reading Time: <1
five-man panel of the Court of Appeal in Abuja has dashed the hopes of Senate President Bukola Saraki of evading the corruption trial initiated by the Federal Government for the alleged false declaration of assets.
The Court of Appeal sitting in Abuja today struck out the application filed by the embattled Senate President challenging the jurisdiction of the at the Code of Conduct Tribunal (CCT) to entertain the charges against him.
In a unanimous decision which was read by Justice Abdul Aboki who led the five-man panel ruled that the appeal is unmeritorious and was then entirely dismissed.
The court resolved all the nine grounds of appeal against Saraki and affirmed the power of the tribunal to entertain and try him for the charges brought against him.
With the court ruling, Justice Abdul Aboki ruling on Thursday meant that the trial of the Senate President would continue at the Code of Conduct Tribunal, where he is facing a 16-count charge of corruption and false assets declaration.
Recently, Justice Danladi Umar, CCT Chairman, also refused to disqualify himself from Mr. Saraki's trial. The Senate President and his lawyers had demanded that Justice Umar disqualifies from the case based on allegations that he harbors anti-Saraki sentiments.
With Thursday's ruling, the CCT, which resumes Saraki's trial on 7 and 8 November can complete the trial, which has been stalled by a combination of annual court vacation and the Senate President's deployment of technicalities to its progress. The trial commenced in September 2015.
Saraki's lawyer and former Attorney-General and Minister of Justice, Mr. Kanu Agabi, had approached the Court of Appeal citing 9 grounds of appeal and seeking an order of the court to halt Mr. Saraki's trial pending the completion of the appeal. But the judges' panel promptly turned down the request, forcing the defense to withdraw the motion to put the trial in abeyance, the court then asked the legal team to focus on their appeal while the trial at the CCT continues.
Mr. Saraki is facing trial for falsely declaring his assets to the Code of Conduct of Bureau while he was governor of Kwara State. During the trial, it also emerged that the Senate President declared assets that he did not own in anticipation of procuring those with the proceeds of corruption. It also emerged that several years after leaving office as governor, Mr. Saraki continues to draw his full salary as a governor while simultaneously getting paid by the Federal Government as a senator.