Six of The 219 Chibok Schoolgirls Abducted In 2014 By Boko Haram Are Dead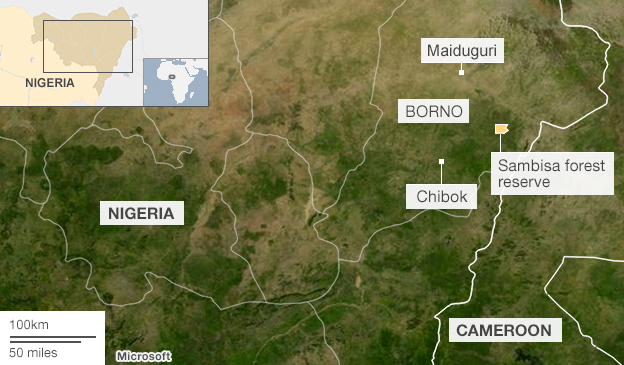 Estimated Reading Time: <1
Six of the 219 Chibok schoolgirls abducted in 2014 by Boko Haram are dead, activists and local officials have quoted one of the girls rescued Tuesday as saying.
Nineteen-year-old Amina Nkek was rescued in Kulakaisa village at the fringes of Sambisa forest, by a Chibok vigilante group, the sources said.
A source familiar with the rescue said Ms. Nkek was breast feeding a child.
After she was taken to Chibok, where she was identified by her parents, Ms. Nkek told the community leaders that "all the girls are in Sambisa forest, but six of them had died", a source said.
The army said in a statement that "one of the abducted chibok school girls, Falmata Mbalala, was among the rescued persons by our troops at Baale near Damboa".
The statement, signed by army spokesperson, Sani Usman, did not say why the names differed.
The BBC quoted Hosea Abana Tsambido, the chairman of the Chibok community in Abuja, as saying that Ms. Nkek was found by the vigilantes after venturing into the forest to search for firewood.
Over 219 girls were abducted by Boko Haram from their school hostel in 2014.