"3 Unit of A 3-Bedrooom Bungalow, $821 In Domicilliary Accounts, Others" – NEITI Boss, Waziri Adio Declares Assets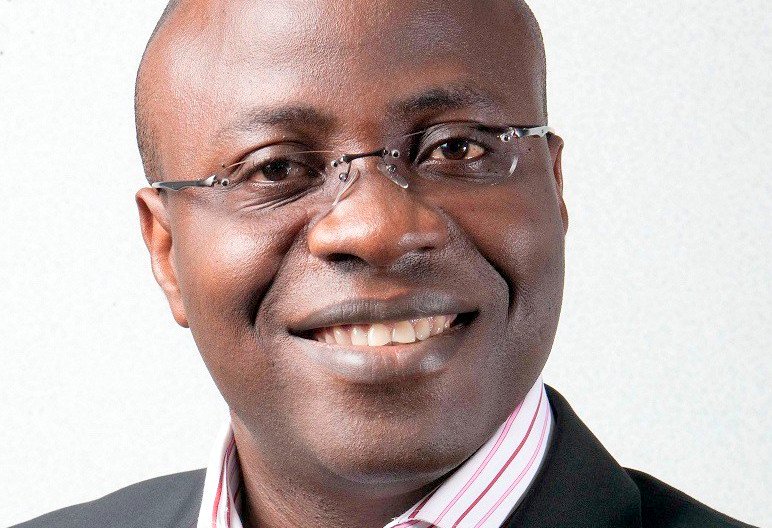 Estimated Reading Time: <1
Waziri Adio, executive secretary of the Nigeria Extractive Industries Transparency Initiative (NEITI), has released the details of his asset declaration and encouraged public officers to be open about what they declare.
In a statement he issued on Wednesday, Adio said although it is not a requirement that public officers must publish what they declare, it is also not criminal to follow the examples set by President Muhammadu Buhari and Vice-President Yemi Osinbajo.
He listed four reasons for making his assets public.
"One: though public declaration of assets is not mandatory, there is nothing in the Constitution or the Code of Conduct Bureau and Tribunal Act that criminalises or disallows or forbids public officers from publicly disclosing their assets," he said.
"Two: I have stated on record many times that public officials not publicly disclosing their declared assets turns the assets declaration exercise into a hollow ritual, most recently through an article I wrote as a columnist on the back-page of THISDAY on 7 September 2015, titled 'Issues around Assets Declaration.' It is time to practice what I preach(ed).
"Three: I believe, following in the immortal words of Mahatma Ghandi, that we should be the change we seek and, when called upon, we should strive to lead others by leading ourselves first, through the powerful force of personal example.
"And four: as someone appointed to head NEITI, an organisation saddled with the weighty responsibility of promoting transparency and accountability in our extractive sector, I and my colleagues need to demonstrate that we are not protected from the searchlight that we beam on others, that we are not excused from the standards that we hold others to.
"We must be ready to push the boundaries of transparency and accountability, even and especially with ourselves. And we must be ready to embody and model the values that give meaning to and legitimise our important and necessary work of shining light in dark places and holding others to account."
THE DETAILS OF WAZIRI ADIO'S ASSETS ARE AS FOLLOWS…
He said: "After 23 years of working in the media, in an international development agency, and as a consultant and an entrepreneur, I own the following assets declared in my Form CCB 1…"
CASH IN NIGERIAN BANKS
As at 30 March 2016, I had a total of N3, 810, 206 in Naira accounts with Access Bank, Standard Chartered Bank and United Bank for Africa.
As at 30 March 2016, I had a total of $821 in domiciliary accounts in Access Bank and UBA.
The foreign accounts I operated at different times as a student or a fellow in the US are all closed.
BUILDINGS:
One unit of a 3-Bedrooom bungalow in an estate in a suburb of Abuja bought in 2011 at N17.5m, renovated and currently valued at N25m;
Two units of 3-bedroom flats built over 13 years (between 2000 and 2013) in Lambe, Ogun State, currently valued at N12m.
UNDEVELOPED PLOTS:
Two plots together measuring 1000 sqm demarcated by a dwarf fence in Iwo, my hometown in Osun State, bought in 2013, valued at N700, 000;
Yet-to-be-located 600 sqm in a disputed estate in Sabon-Lugbe, Abuja bought in 2011 at N750, 000.
PRIVATE COMPANIES:
I have beneficial interests in the following private companies that I co-founded:
Think Tank Consult Limited
SW4 Media Limited, Publishers of Metropole Magazine
Elan-Metro Foods Limited
Cable Newspaper Limited, Publishers of TheCable online newspaper
I also have equity in two non-operational companies:
Papyrus Media Limited
Bamisoro Media Limited
VEHICLES:
VW Passat bought new in 2011 at N5.8m
BMW X5 2008 Model bought second hand in February 2016 at N3.3m
HOUSEHOLD FURNITURE/ITEMS:
9 KVA Hyundai Diesel Generator bought at N850, 000
3 KVA Sunkam Inverter bought at N450, 000
Other household furniture, electronics, exercise equipment, artworks and others valued at N3.5m
SHARES IN PUBLICLY QUOTED COMPANIES:
I have shares in Skye Bank, Sterling Bank and Staco Insurance, bought in 2008 at N2.5m now presently valued at N296, 610.
ASSETS OF SPOUSE AND CHILDREN:
My wife runs two businesses: a salon and a bakery, with equipment and distribution vehicles all valued at N28.5m.
We have three children under 18 and they do not own any assets.