El-rufai Lied, Fed Govt Information Reveals Jonathan Didn't Spend N64bn On Independence Celebrations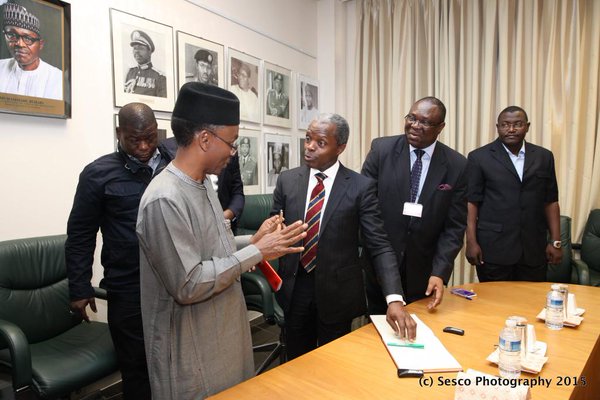 Estimated Reading Time: <1
The Federal Government has clarified the amount spent for independence anniversary celebrations between 2010 and 2015.
Information obtained from the Office of the Secretary General of the Federation (OSGF) in a letter dated October 12, 2015 and made available to BudgIT Nigeria, an organisation committed to exposing transparency and accountability in public finance, apparently showed that the Jonathan administration spent N333, 600, 000 for four years to hold independence day celebrations.
According to the letter by OSGF and signed by the Director (Finance & Accounts), Mohammed Lawal Garba, no funds were released for the independence day anniversary celebration in 2011. In 2012, N107,600,000 was released for the celebrations. In 2013, only the sum of N45 million was approved and in 2014, only N180 million was spent.
Recall that following the announcement that President Muhammadu Buhari earmarked only N70 million for the 2015 Independence Day Anniversary, Governor Nasir El-Rufai of Kaduna State, took to his Facebook page on October 1, 2015, alleging that the administration of former President Jonathan spent N64 billion to celebrate Independence anniversaries between 2011 and 2014.
According to Governor El-Rufai, Jonathan's administration spent N13 billion in 2011, N15 billion in 2012, N14 billion in 2013 and N22 billion in 2014.
Find the SGF's response below..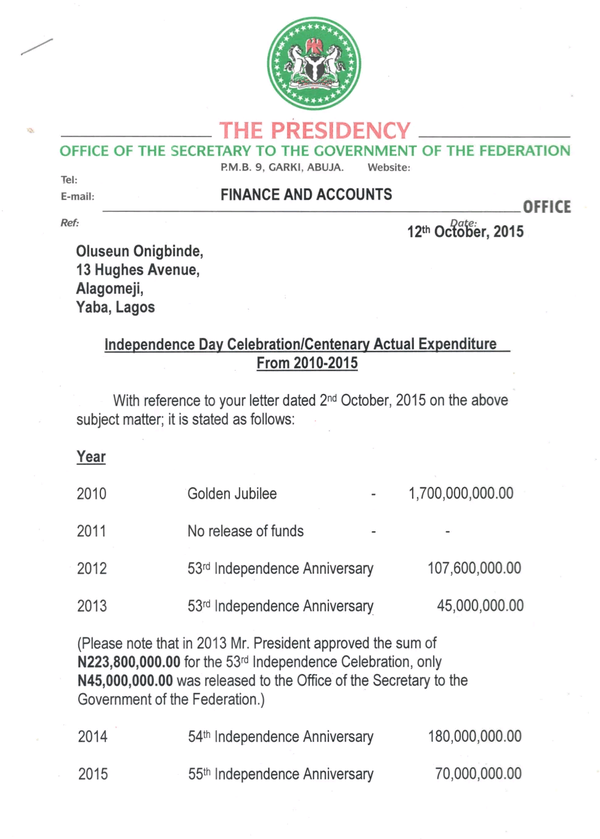 l