83 Senators Pass Vote Of Confidence On Bukola Saraki's Leadership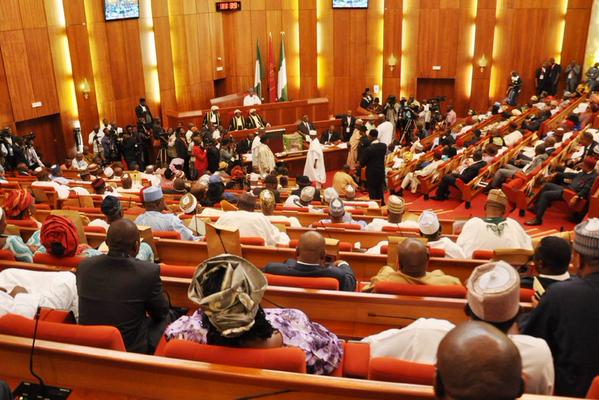 Estimated Reading Time: <1
Nigerian Senators today passed a vote of confidence on Saraki who was arraigned and docked by the Code of Conduct Tribunal on a 13 count charges involving false assets declaration.
The Senate which met today, Tuesday, passed the vote of confidence on Saraki amidst rowdy session. Similarly, Senate expects ministerial list from the president as speculations become high as for which prominent competent Nigerians will make the list.
The Special Adviser to the President on National Assembly matters, Mr. Ita Enang is already in at the Senate, perhaps to present the ministerial list according to reports
However, following the vote of confidence on Saraki, senators cautioned against individuals that have used the media in an attempt to hijack the National Assembly..