Video Of Ex-Commissioner In Zamfara Having Sex Goes Viral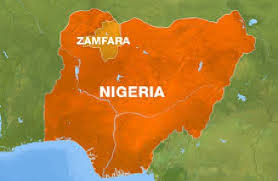 A video clip showing an ex-commissioner in Zamfara State reportedly engaged in an explicit sexual activity with an unidentified lady in a room has surfaced.
The former commissioner was a member of the recently dissolved cabinet in the state.
The two-minute video clip which was obtained by Daily Trust Newspaper has attracted criticism and condemnation from some people, who are demanding he be arrested and prosecuted.
Some residents who have seen the video have described it as the most scandalous video in the history of the state and others are wondering why he got involved in such illicit act.
It is unknown who recorded the sex video, whether a third party in the act or a mounted camera. Some are however, insinuating one of the actors might have been recorded it because of the unsteadiness of the recording.
When Malam Ibrahim Wakkala Muhammad, the state deputy governor was approached by journalists, he said he would not stop anyone from publishing the story but it would be better if the story was left alone.
When the ex-commissioner involved in the sex video was contacted, he said: "I am on my way to Gusau, give me some time and I would call you back when I arrive, please."
Despite promising to call back, he did not. Spokesman of the state police command, DSP Sanusi Amiru, said he could not comment on the issue as he was yet to see the video.