"Our Soldiers Are Not Like Nigerians, They Don't Run" Niger's Defence Ministry, Parliament Declare War On B'Haram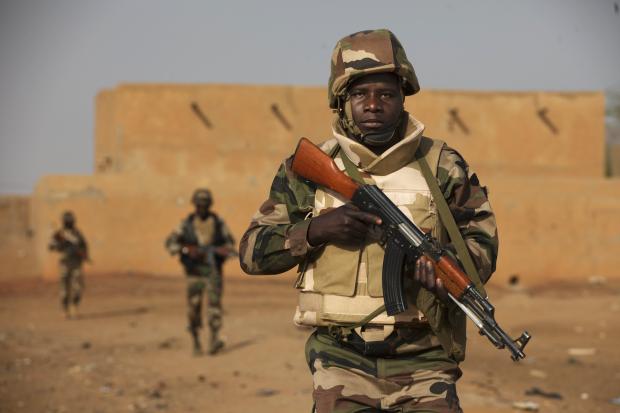 Estimated Reading Time: <1
by Musa Abdullahi
The parliament of Niger has voted unanimously to send troops to join a regional fight against Islamist extremist group Boko Haram, in Nigeria.
A lawmaker, Mohammed Ben Omar, who spoke on the development, said: "The resolution was passed unanimously. All 102 lawmakers present voted favourably," while another member of parliament disclosed that the resolution authorises the country to send about 750 troops to Nigeria."
A Statement from Niger's Defence Ministry – "Our soldiers are not like Nigerians. They don't run." On February 7, 2015, Nigeria, Chad, Niger, Cameroon and Benin, resolved to gather 8,700 troops, in a Multinational Joint Task Force against Boko Haram.
"The pooling of the efforts and resources of concerned countries will contribute without doubt to crushing this group which shows scorn, through its barbaric acts, for the Muslim religion," Niger National Assembly President Adamou Salifou said.
In August 2014, nearly 500 Nigerian soldiers reportedly fled to neighbouring Cameroon following heavy fighting with Boko Haram militants amid claims the government troops were under-equipped to fight the jihadists. Nigeria's Defence Ministry defended the move and referred to the fleeing soldiers decision as a "Tactical manoeuvre".
Nigeria's National Security Adviser, Sambo Dasuk, said the country's general election will not be moved again and that all known camps belonging Boko Haram will be destroyed in the next six weeks.
"All known Boko Haram camps will be taken out. They won't be there. They will be dismantled," Dasuki said.
On Saturday, Nigeria and its neighbours – Chad, Niger, Cameroon and Benin – agreed to muster 8,700 troops, police and civilians for a wider, African Union-backed force against Boko Haram.