Group Files Evidence Against Buhari At The Hague; Of His Role In 2011 Post-Elections Violence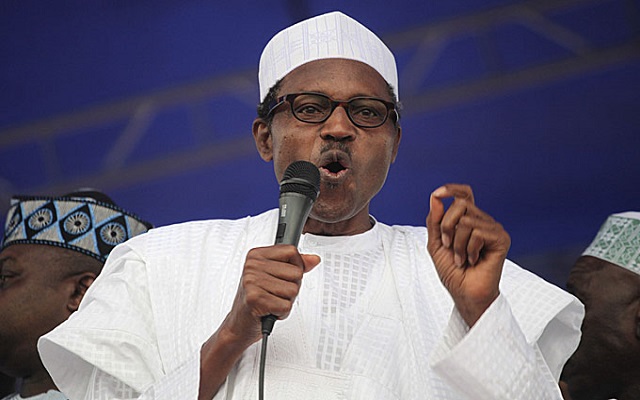 Estimated Reading Time: <1
The Northern Coalition for Democracy and Justice says it has submitted additional information linking the presidential candidate of the All Progressives Congress, Maj.-Gen. Muhammadu Buhari, to the 2011 post-election violence to the International Criminal Court of Justice at The Hague.

The group's lawyer, Prof. Sluiter Goran, spoke with the officers of the coalition in a video call on video conferencing application, Skype, confirming that he had filed the supplementary evidence about 3pm, on Thursday in Abuja, to the Hague. The call was set up during a press conference organised by the officers of the NCD in Abuja.

The group insisted that the 2011 post-election violence was not spontaneous "but was orchestrated and the direct result of General Buhari's inflammatory speeches."

The group addressed a press conference in Abuja where it accused the Federal Government of lacking the political will to stop electoral violence in Nigeria.

The group's Secretary, Research and Documentation, Ibrahim Baba noted that the much the Federal Government did after the 2011 post-election violence was to constitute a commission of inquiry.

He said that government's lack of will to move against sponsors of electoral violence accounted for why political actors have continued to instigate violence.

He said the government had refused to act on the report of the commission because it (the government) remained insensitive to plight of victims of such violence, and was comfortable with the culture of impunity in the land.

Baba spoke in Abuja yesterday while justifying a suit his group initiated against the presidential candidate of the All Progressives Congress (APC), Gen Muhammadu Buhari at the International Criminal Court (ICC) over his alleged complicity in the 2011 post-election violence.

He denied argument that his group was being sponsored and said that the action was not politically motivated.

He said the suit being handled by a foreign lawyer, Professor Goran Sluiter was filed in 2011. He said the lawyer only filed some supplementary evidence yesterday at the Hague, to further fortify the suit.

"The complaint (suit) sets out in detail, the background to the 2011 Nigerian electoral violence and discusses the available evidence against Gen Buhari. In addition, the complaint analyses the crimes within the ICC Statute and the modes of liability applicable to Gen Buhari," he said.