Faulty Plane? British Aircraft Sent To Search For Abducted Schoolgirls Breaks Down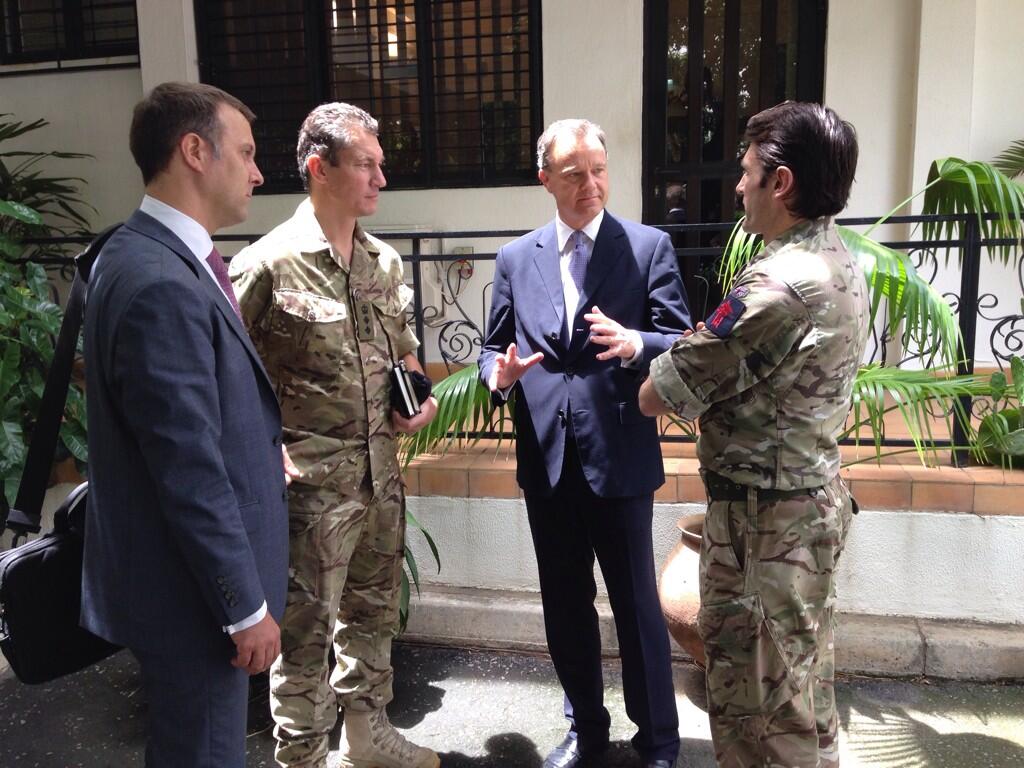 LONDON (AFP) – Britain's Ministry of Defence on Monday said that a spy plane sent to help in the search for the Nigerian schoolgirls kidnapped by Islamists had been grounded en route due to a fault.
"A technical fault which has delayed the Sentinel aircraft on its way to Ghana is being investigated and will be solved as soon as possible," said an MoD statement.
"In the meantime the UK military team continues its work on the ground while other surveillance aircraft continue the search for the missing schoolgirls."
According to the Times, the Royal Air Force jet had taken off from Waddington base in east England as planned, but the crew soon noticed a fault.
They decided to fly on and eventually touched down in Senegal, where the plane is now being repaired, according to the paper.
British Prime Minister David Cameron announced last week he had offered Nigeria the surveillance plane and a military team to help with the search for more than 200 missing schoolgirls abducted a month ago by Boko Haram militants.
The Ministry of Defence clarified that one Sentinel plane would be sent.
Specialist teams from the United States, Britain, France and Israel have been sent to help in the search operation, which Nigeria's military has said is concentrated on the Sambisa forest area of Borno state.
Britain has also sent a team of experts to Nigeria including officials from the defence ministry