FIFA Bans Barcelona From Signing Players For Two Transfer Windows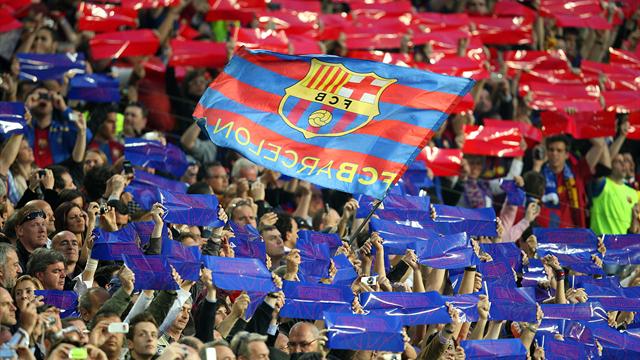 The World Governing body of football, FIFA has slammed Spanish Champions, Barcelona and the Spanish FA with sanctions as a result of the transfers of minors.
Barcelona has been banned from signing players for the next two transfer windows (summer window of this year and winter window of next year). This ban is coming as a result of breaches in the transfer and registration of players under 18 years of age. This sanction comes after the investigations which were conducted by the FIFA Transfer Matching System (FIFA TMS) over the course of last year and subsequently by the FIFA Disciplinary Committee.
Barcelona have been found guilty of violating some provisions in connection with the transfer and registration of non-Spanish minors. This is as a result of the minors Barcelona had registered and used for competitions for the club within 2009 and 2013.
Article 19 of the Regulations on the Status and Transfer of Players states that, 'international transfers of players are only permitted if the player is over the age of 18, with the exception of three limited circumstances and such exceptions may only be granted after evaluation by the sub-committee of the Players' Status Committee'
This is the article which Barcelona has breached in the case of 10 minor players and similar infringements in the case of other players.
The Disciplinary Committee has therefore banned the club from making national and international player transfer for two consecutive transfer periods. They have also been fined CHF 450,000 (€369,000) and have been given 90 days to make the resolve the situation the minors concerned.
The Disciplinary Committee also sanctioned the Real Federacion Espanola de Futbol (RFEF) for breaches relating to the international transfer and registration of players under the age of 18.